Love is in the air, and there's nothing quite as special as celebrating two people coming together to pledge their love and commitment to each other. At Leonda By The Yarra, we have the honour of hosting many beautiful weddings, but one that truly stands out was the magical celebration of Alysaa and Rini.
Alysaaa and Rini's wedding was nothing short of a fairy tale come to life. From the moment they exchanged vows, it was evident that their love was something special. They chose Leonda By The Yarra to host their reception, and we couldn't have been more thrilled to be a part of their magical day.
The Grand Ballroom was transformed into a wonderland, dripping in white florals and crystal chandeliers with luxe touches of gold. The couple went above and beyond to create a true Cinderella dream world, and it was nothing short of spectacular. The gold tall candelabras at the centre of each table added to the grandeur of the room, while the tablescape was laid with glass charge plates with a gold beaded rim, gold cutlery, and the most stunning white roses, orchids, and hydrangeas. It was like a flowing river of floral love that swept everyone off their feet.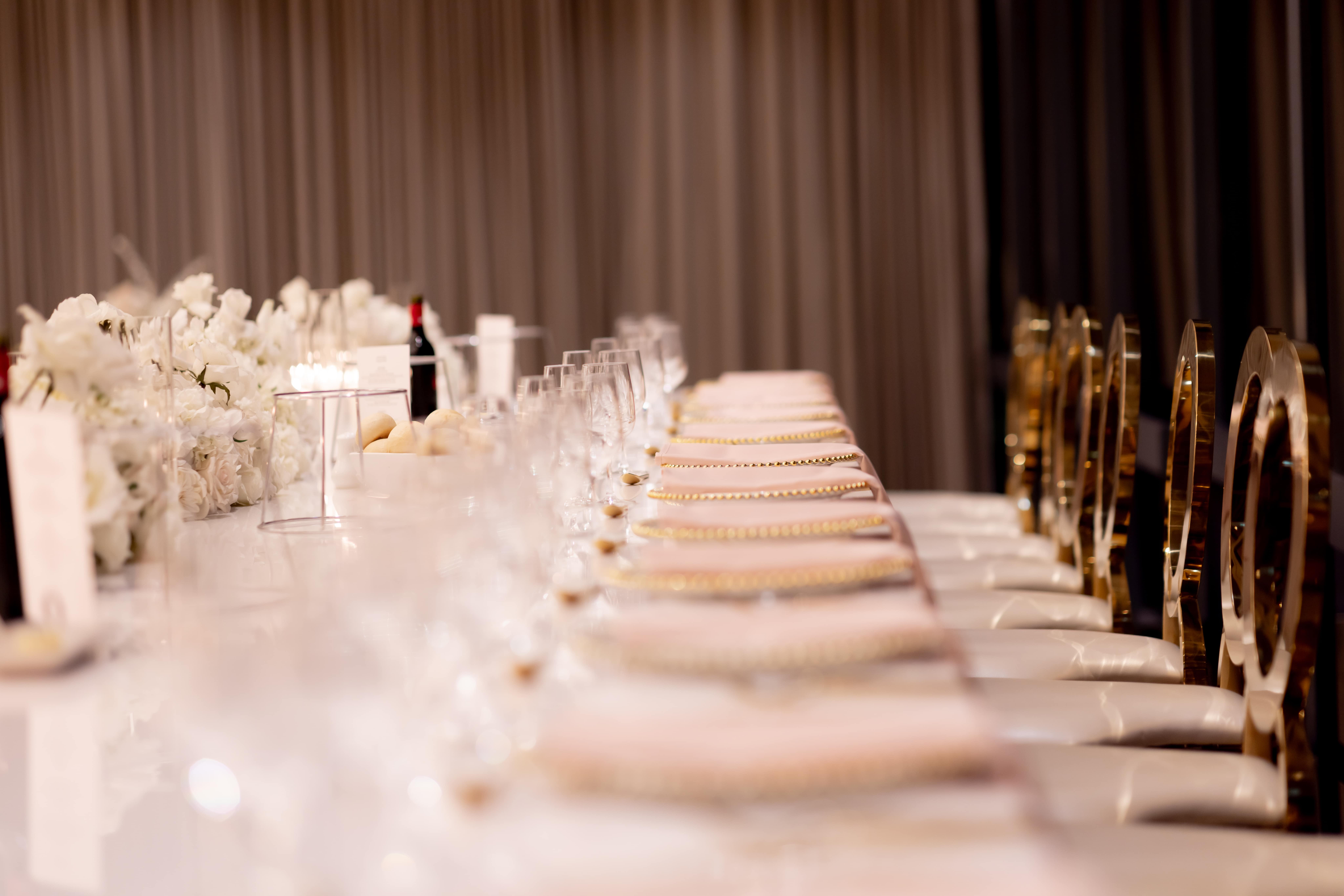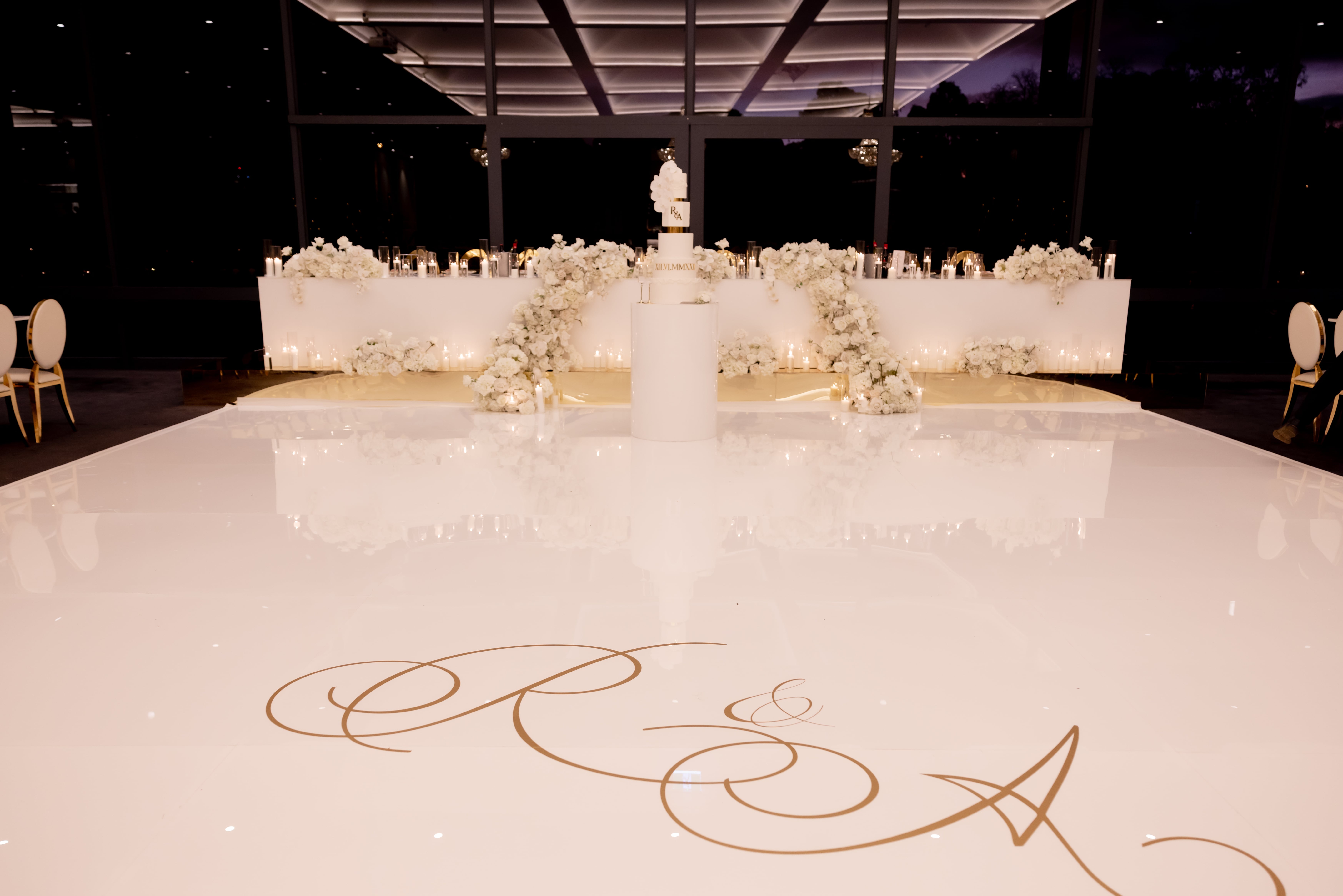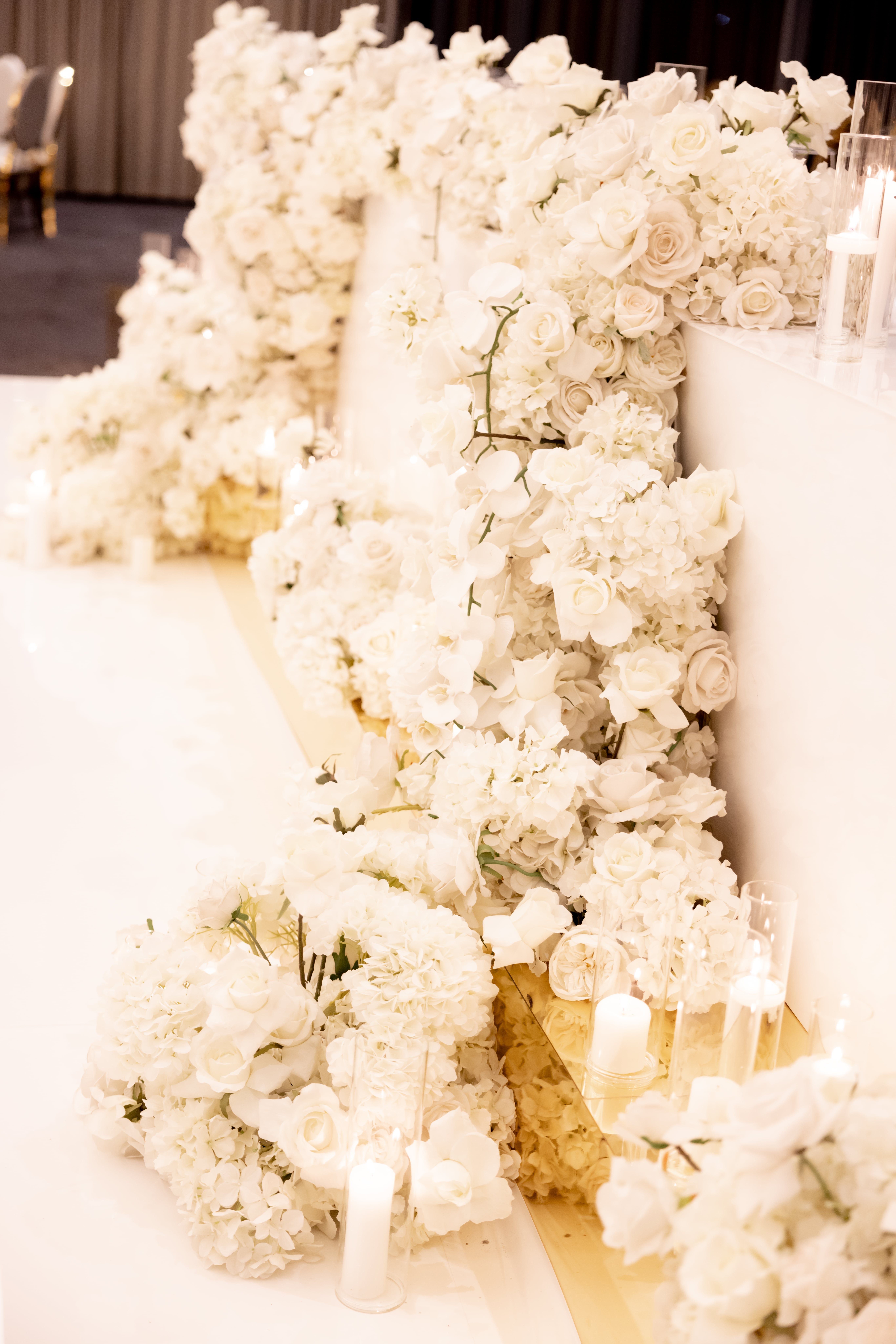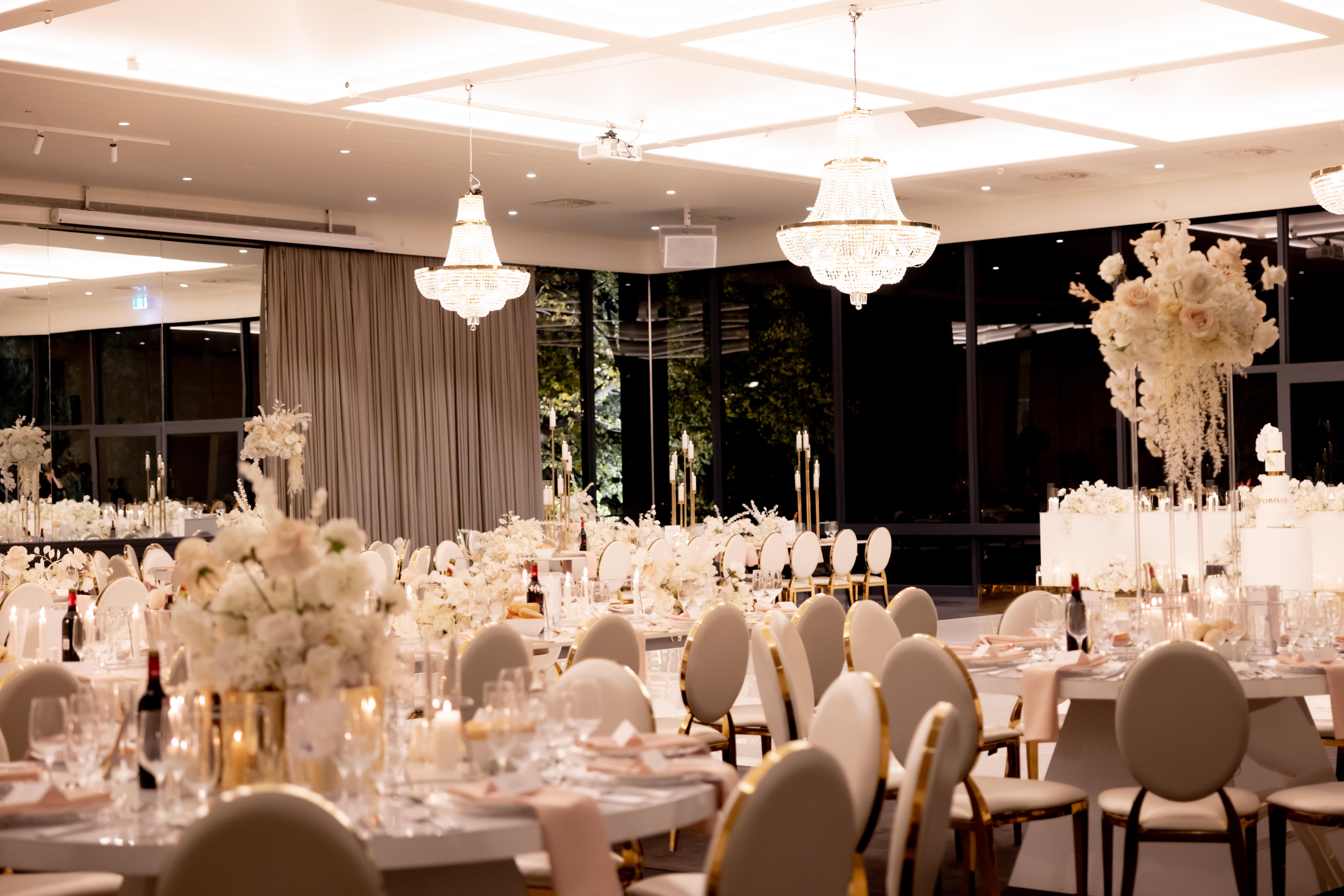 The white gloss dance floor was a central focal point of the reception, and the couple's initials were printed in the middle for everyone to see. It was clear that every detail had been thought through, and no stone was left unturned to create a day that would live in the memories of their guests for years to come.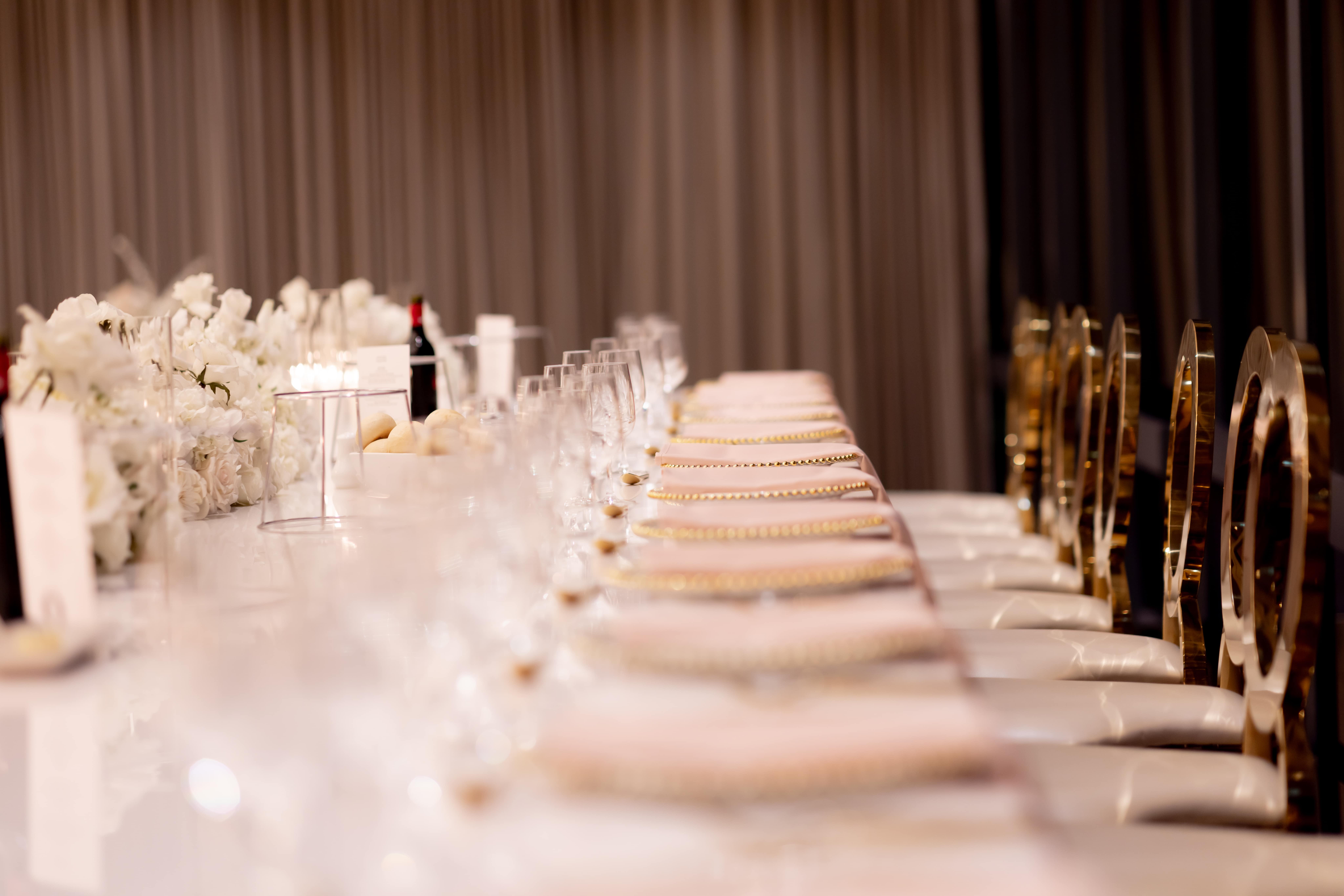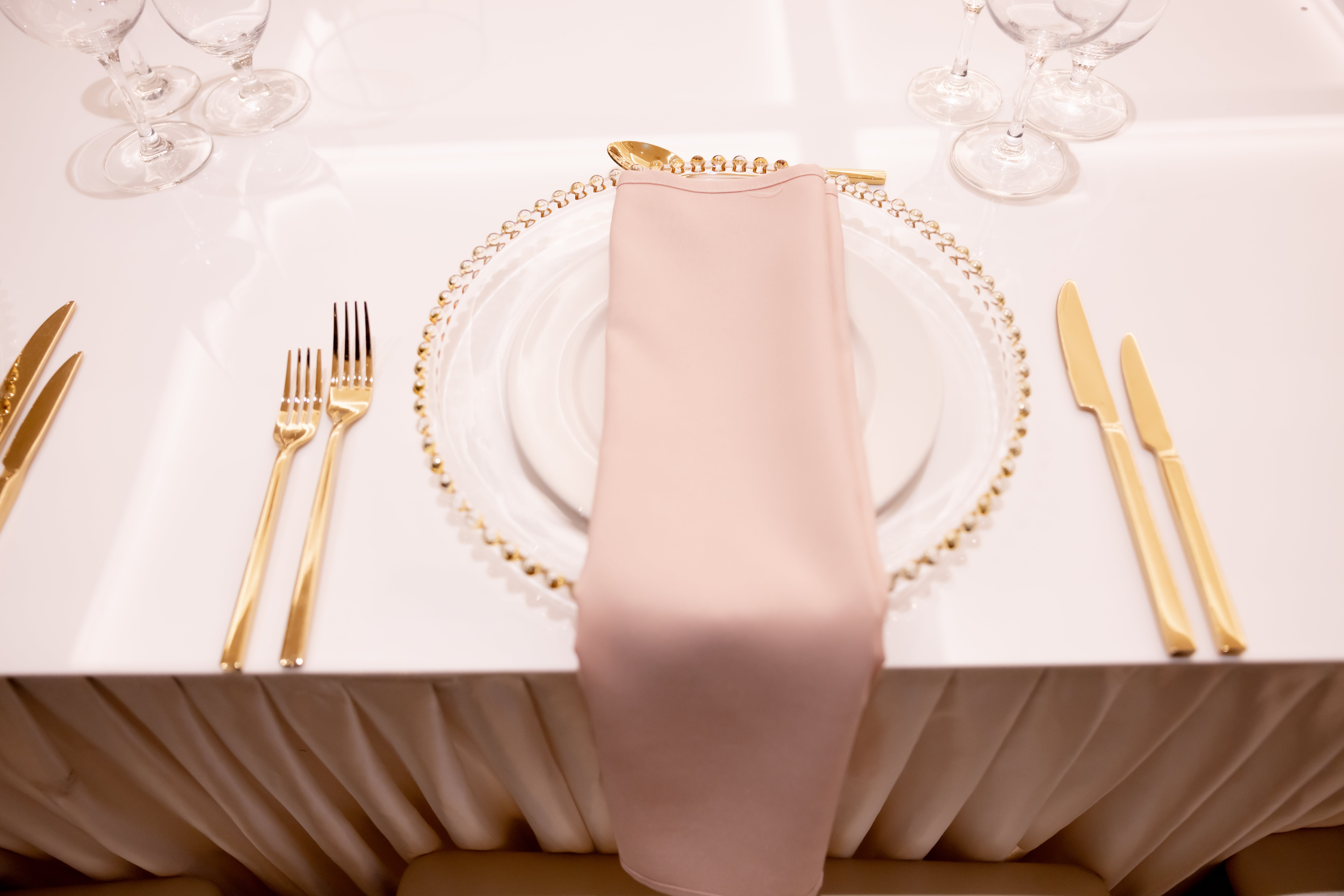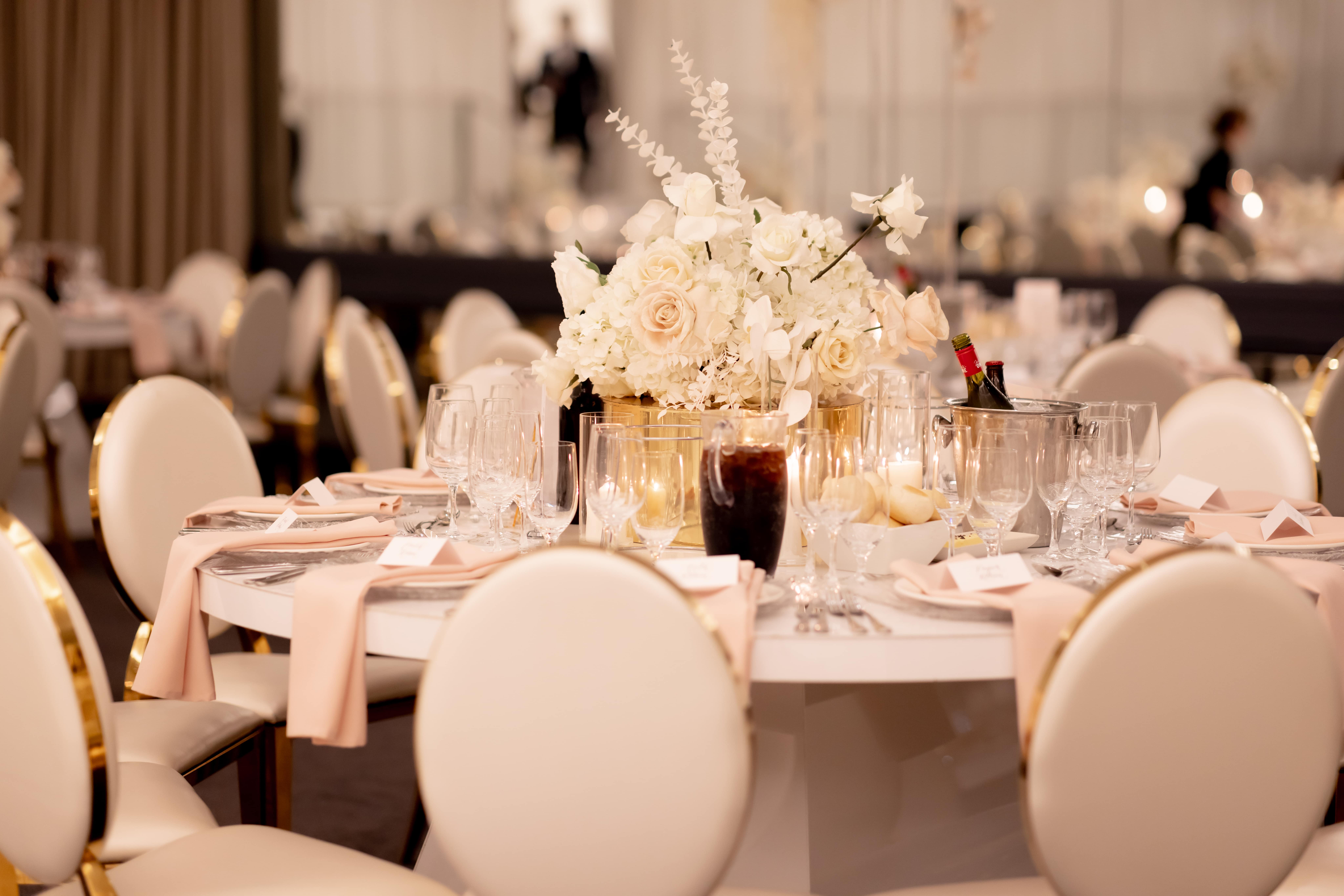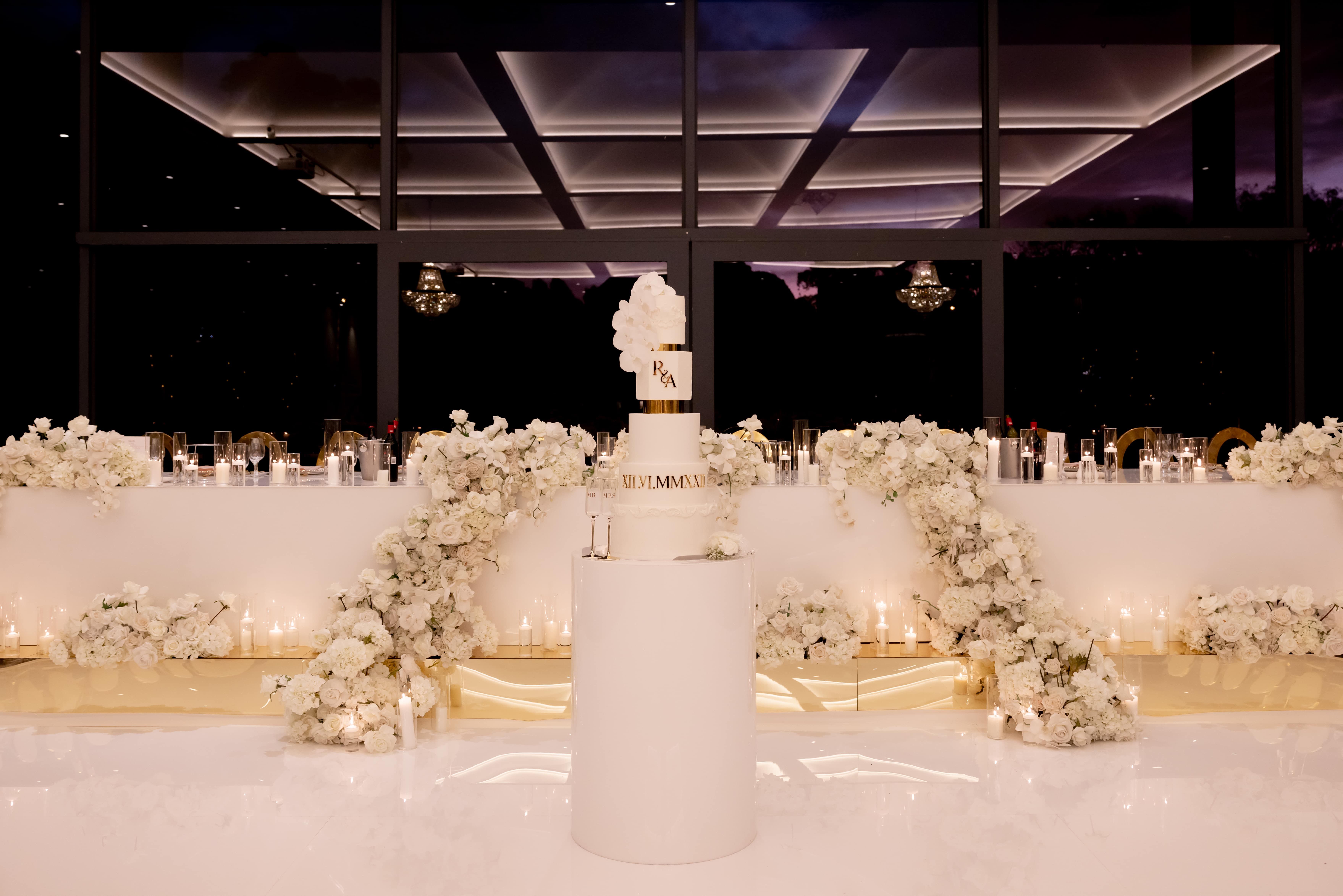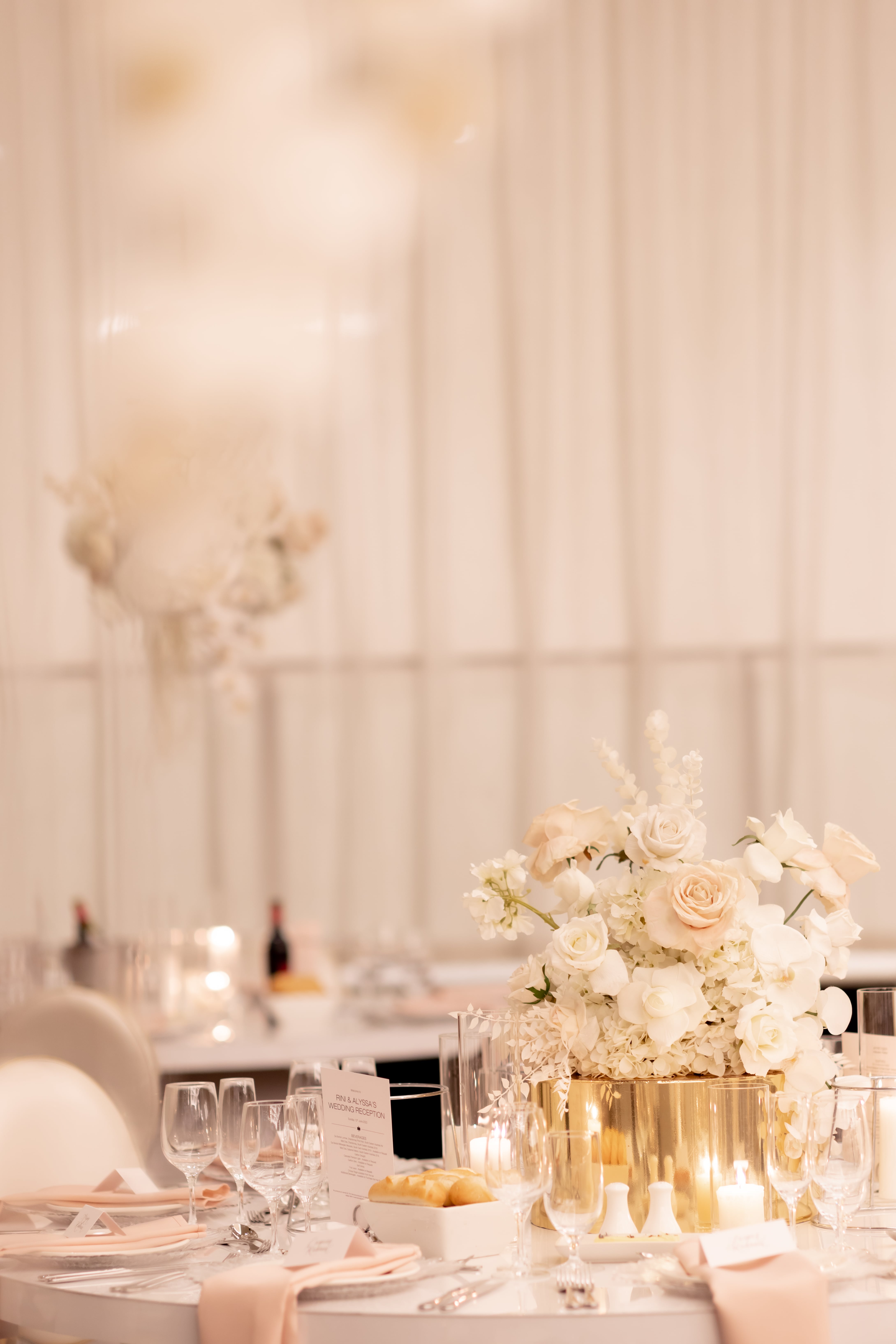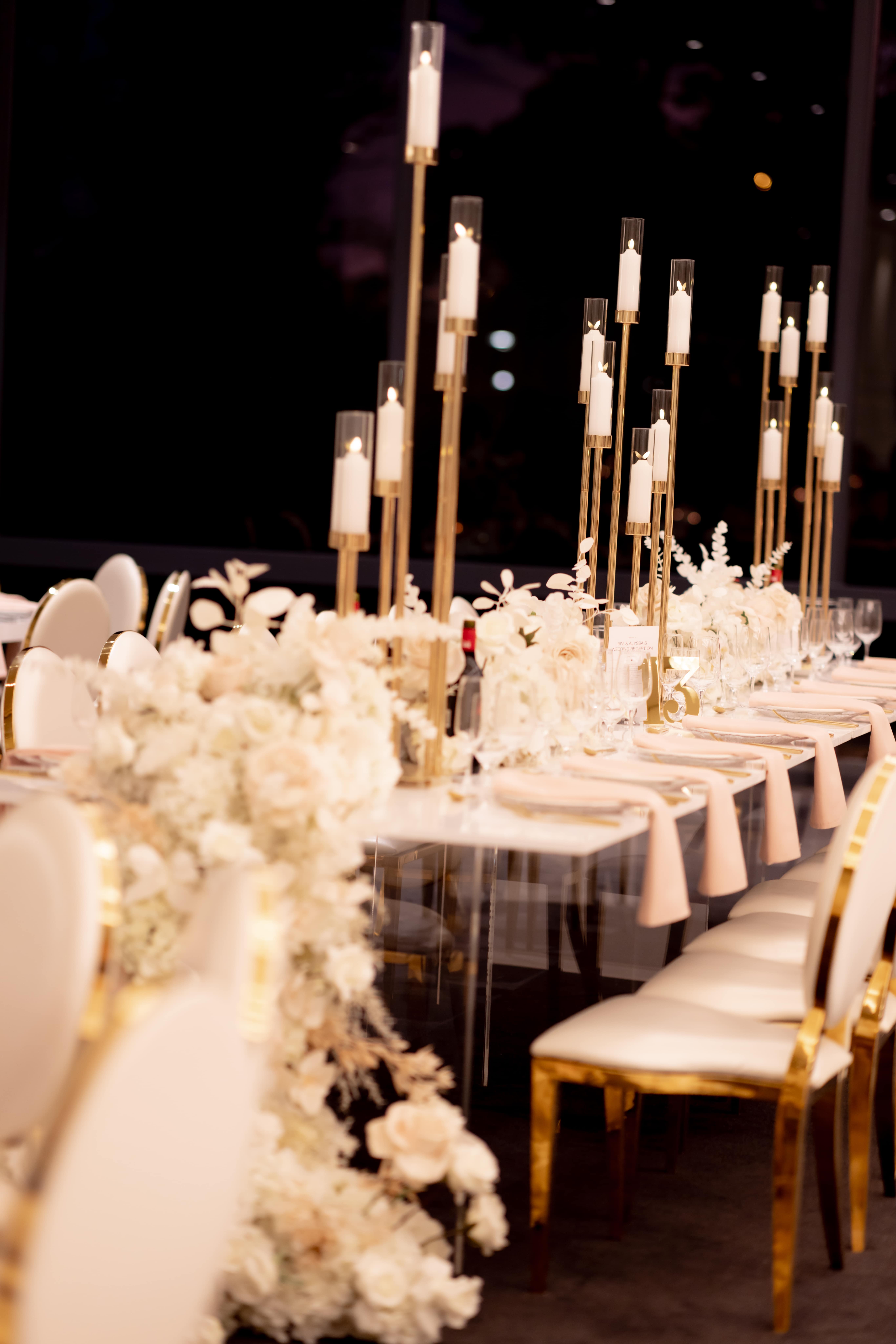 But it wasn't just the big details that made this wedding so special. The couple went the extra mile to make their guests feel special and loved, by adding personalised name settings and a beautifully scented candle as their wedding favours. It was an incredibly thoughtful touch that showed how much they valued and appreciated their loved ones.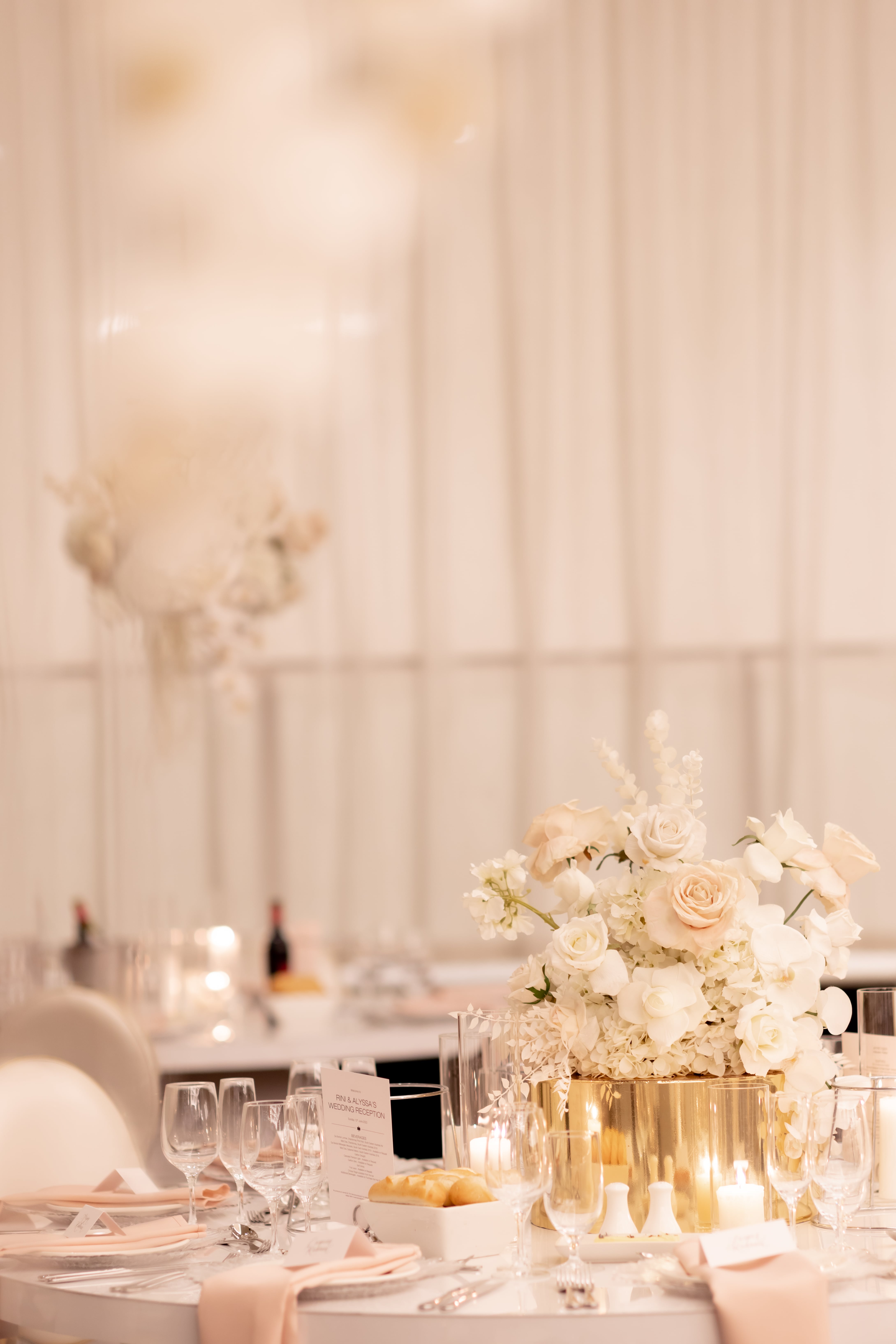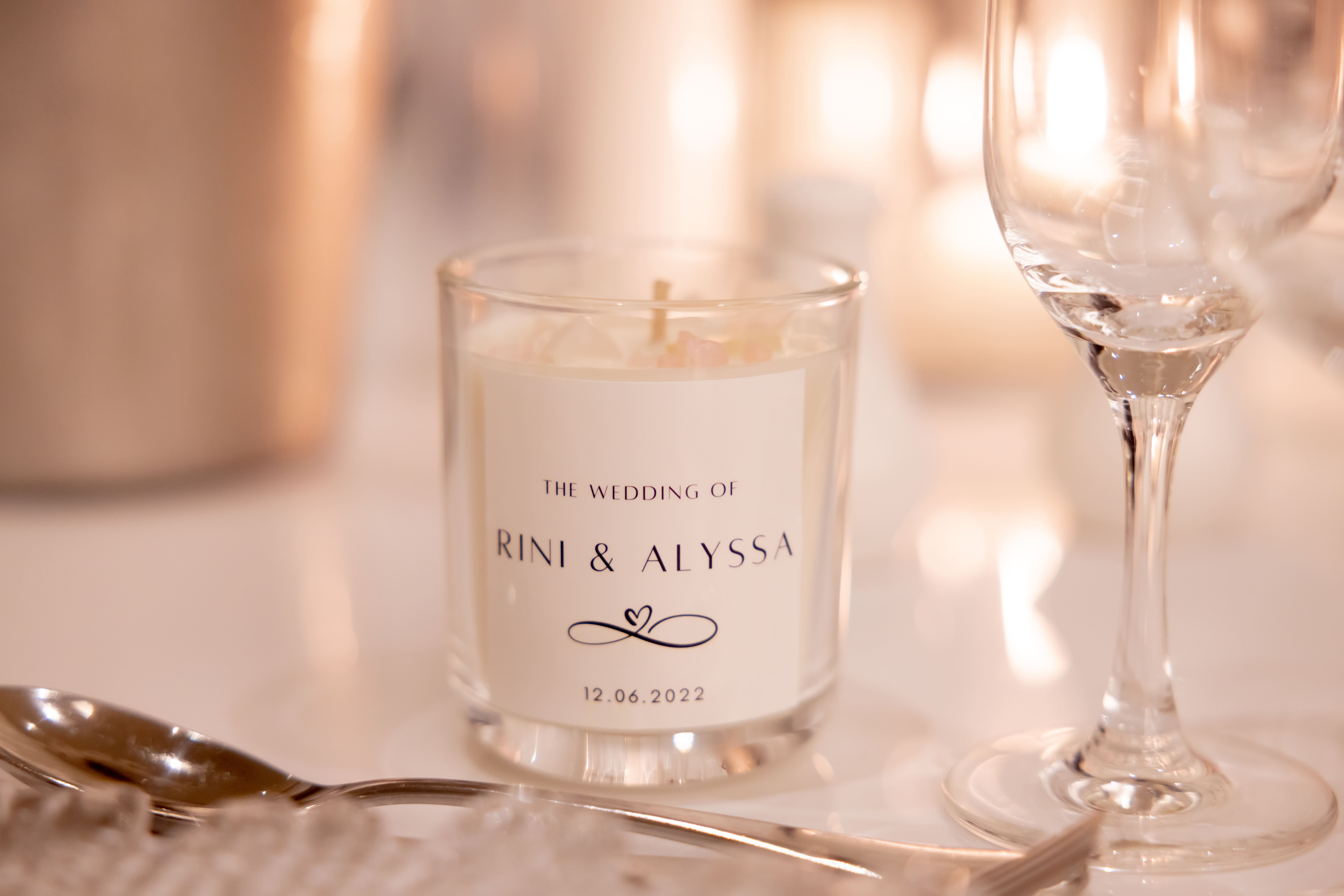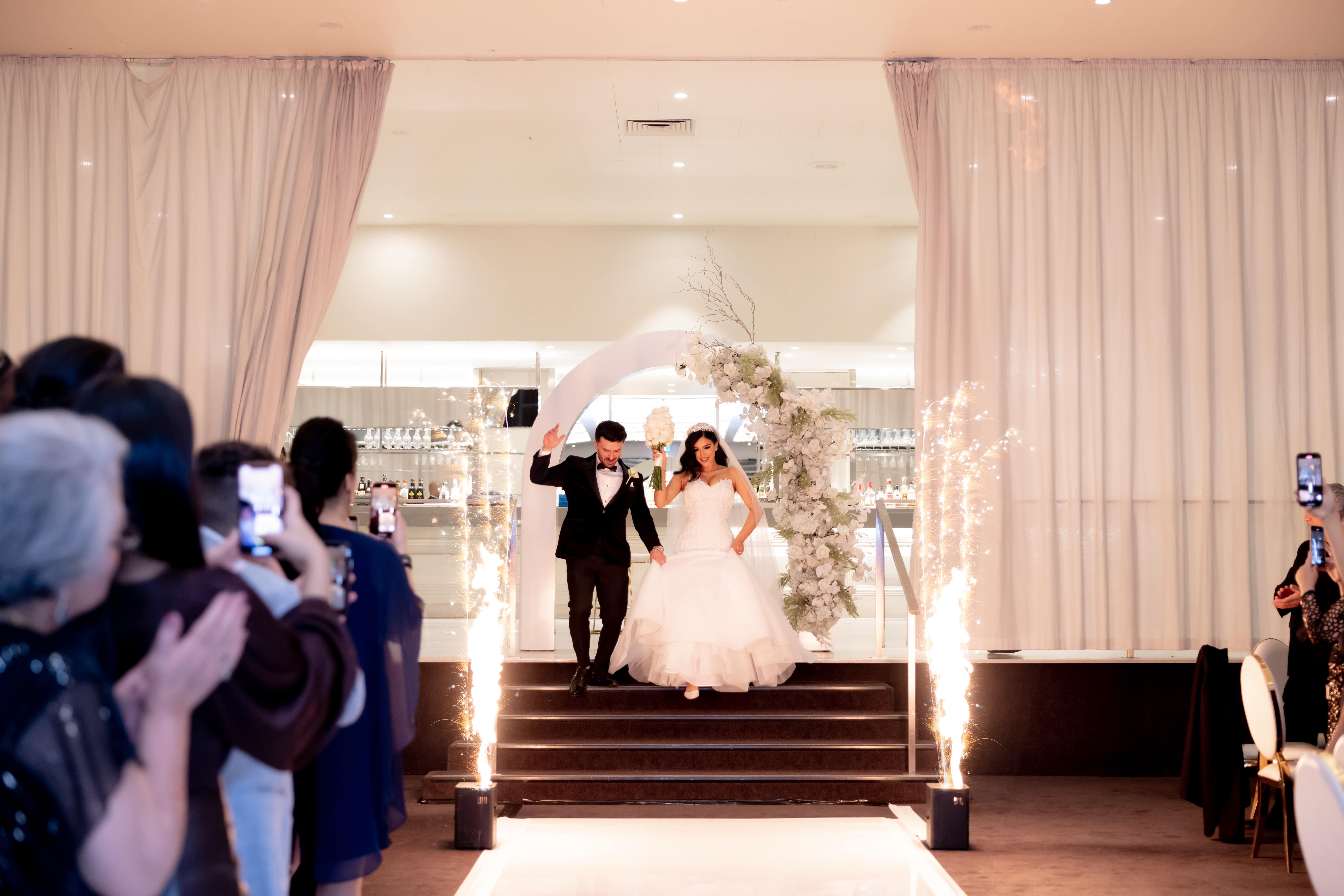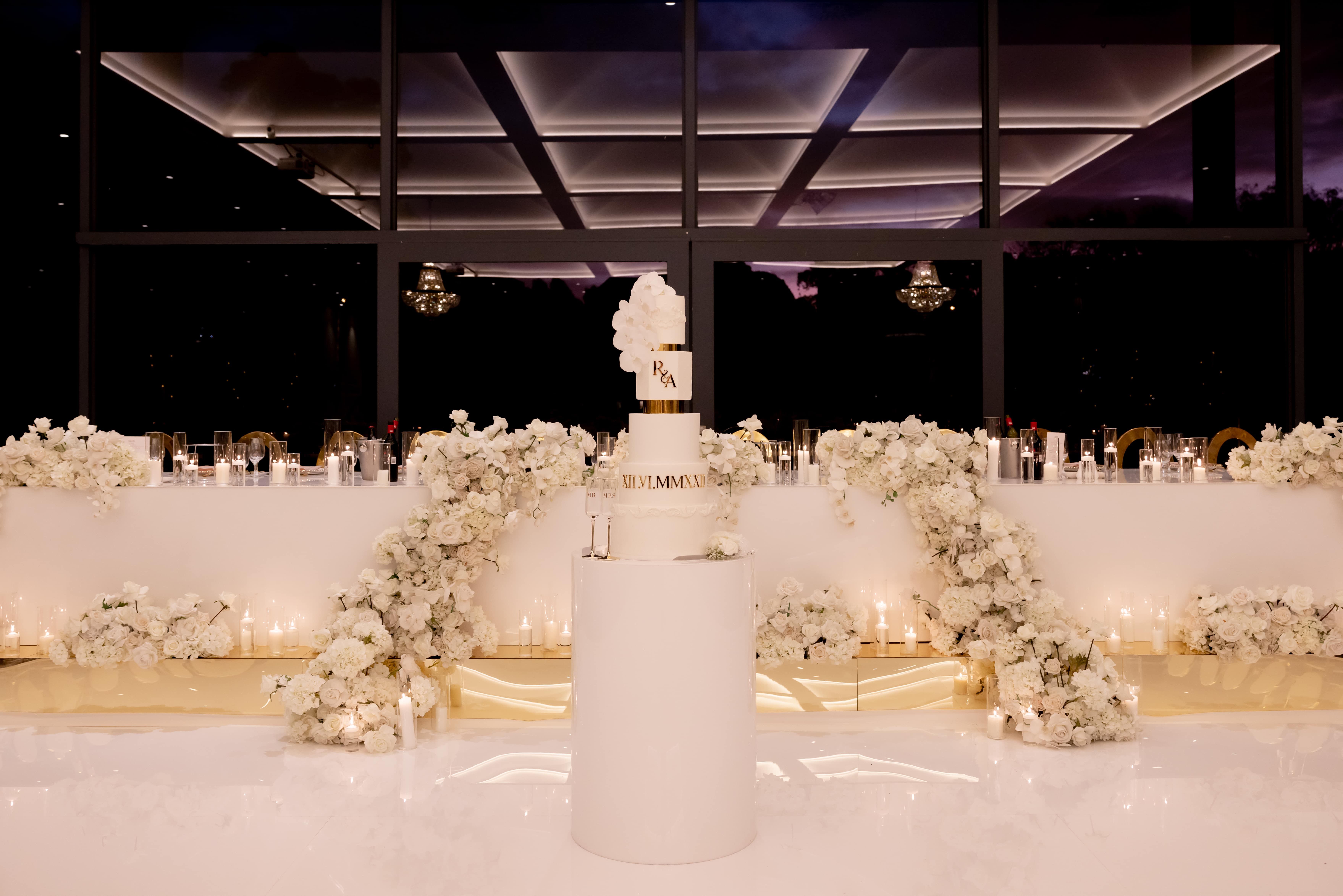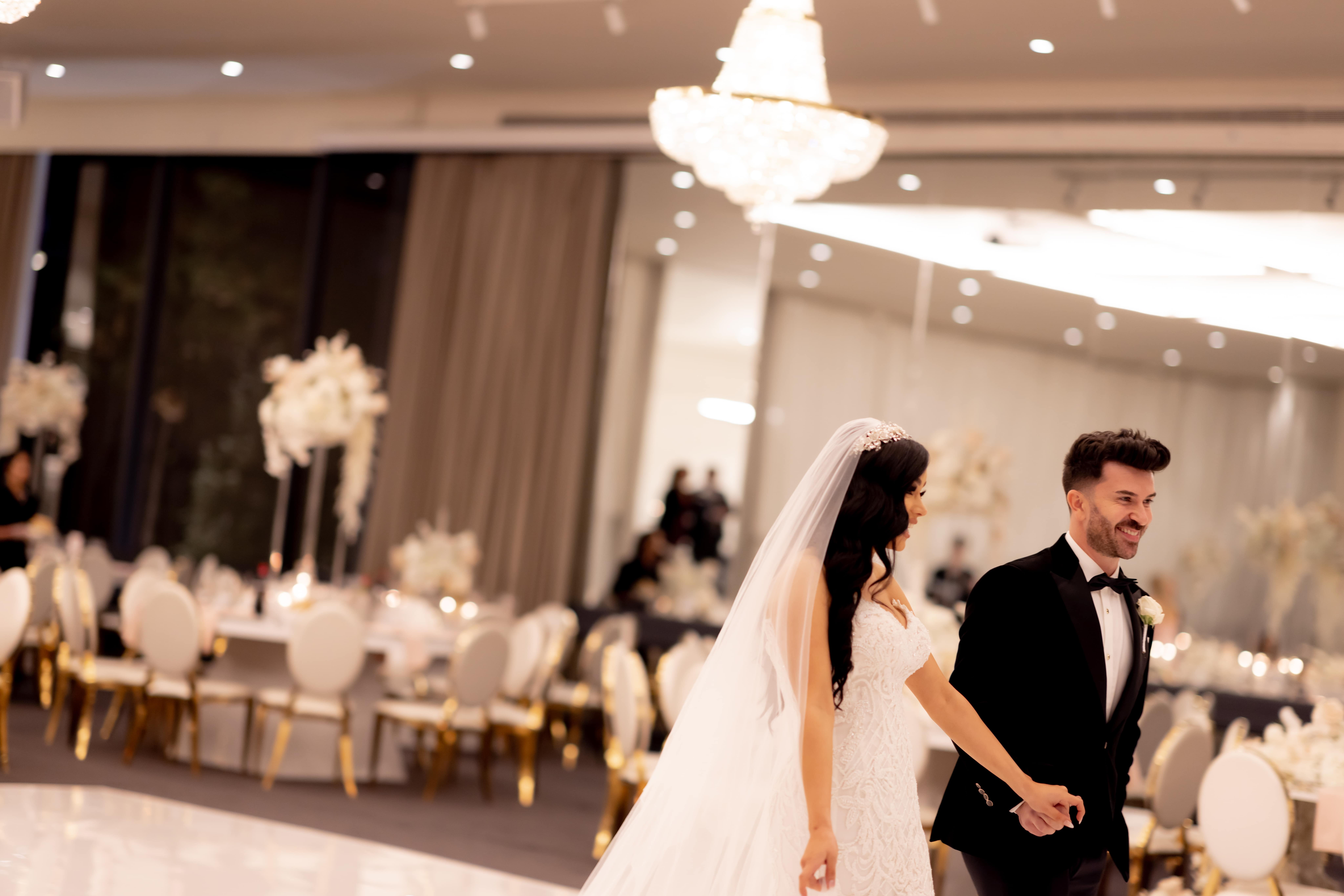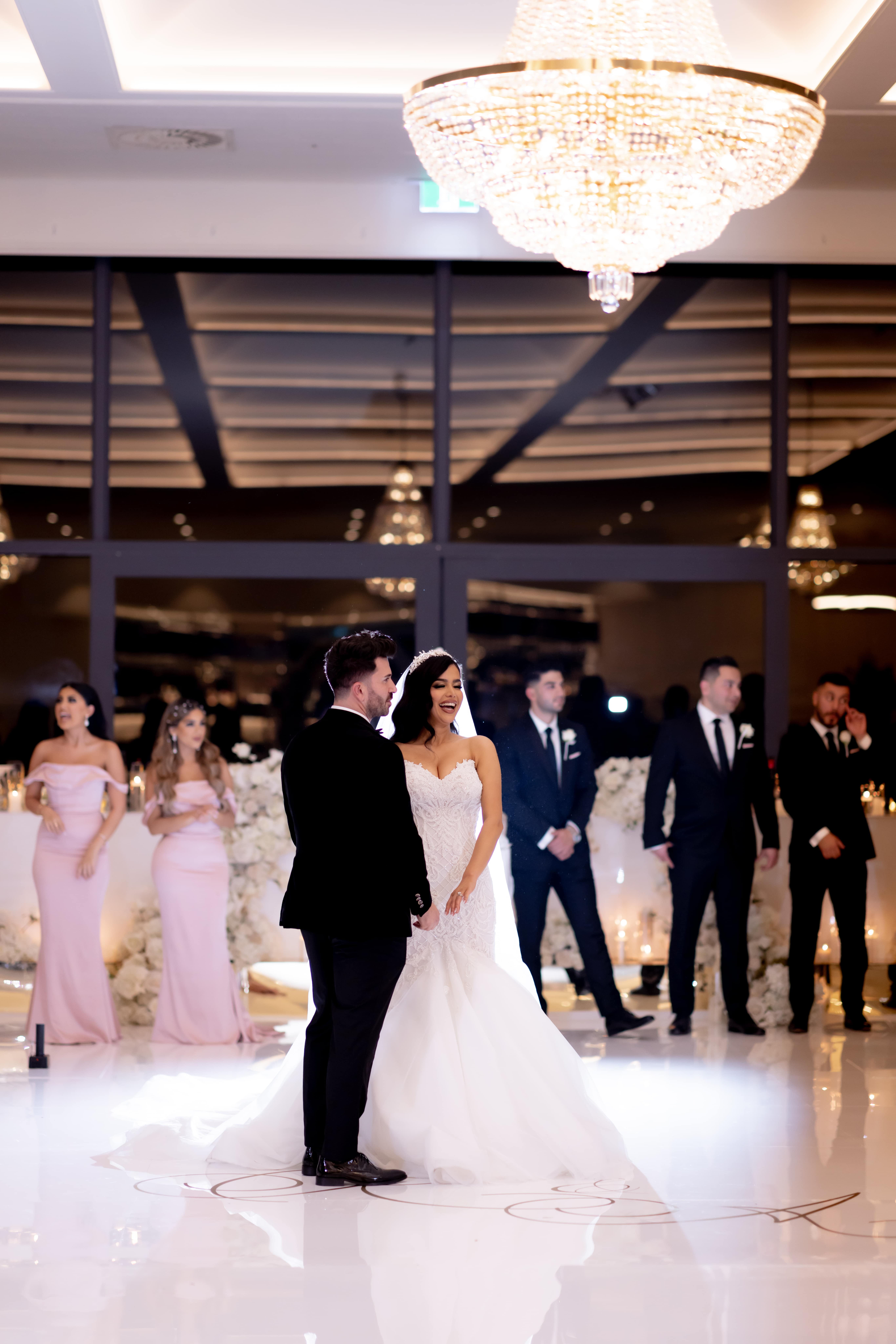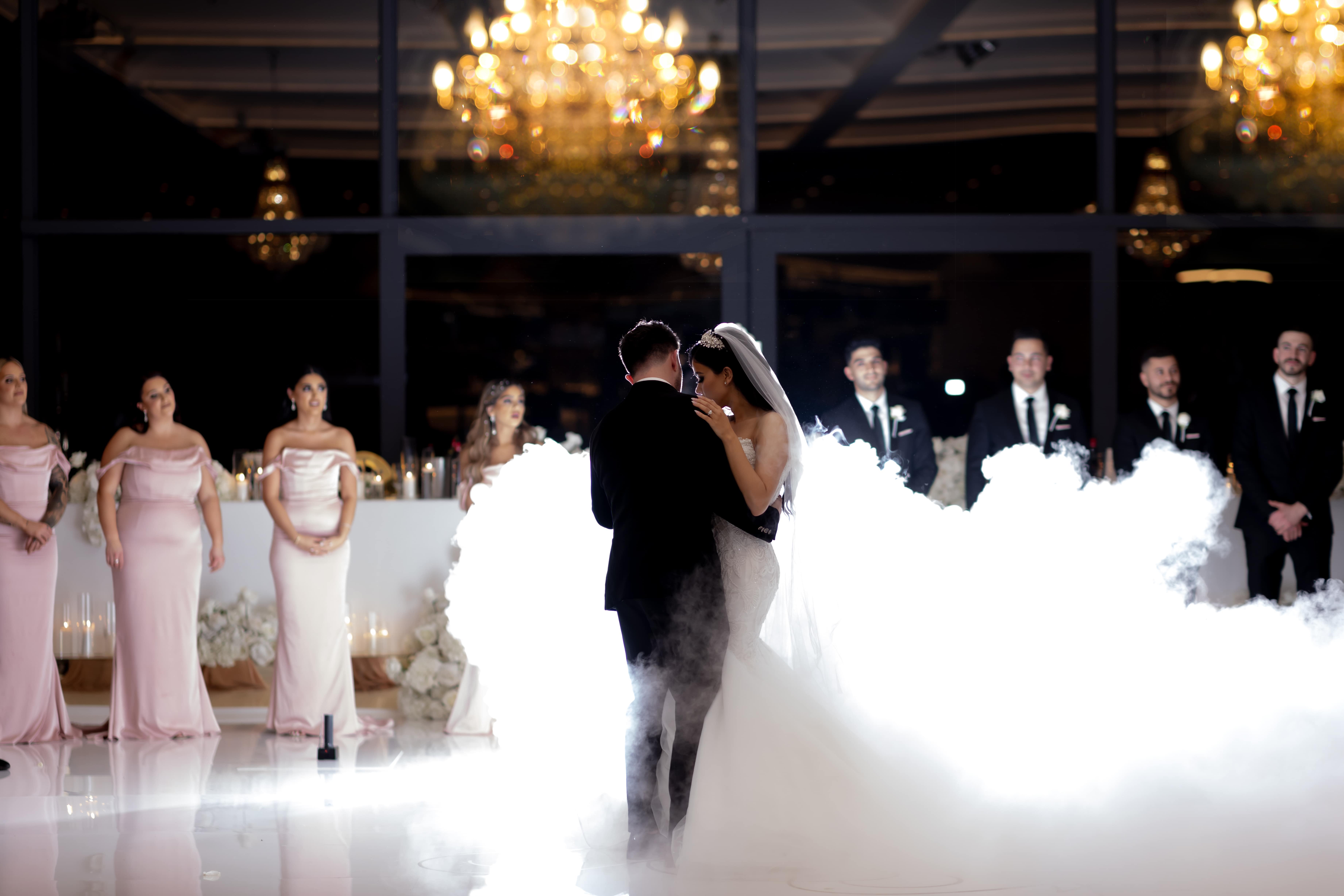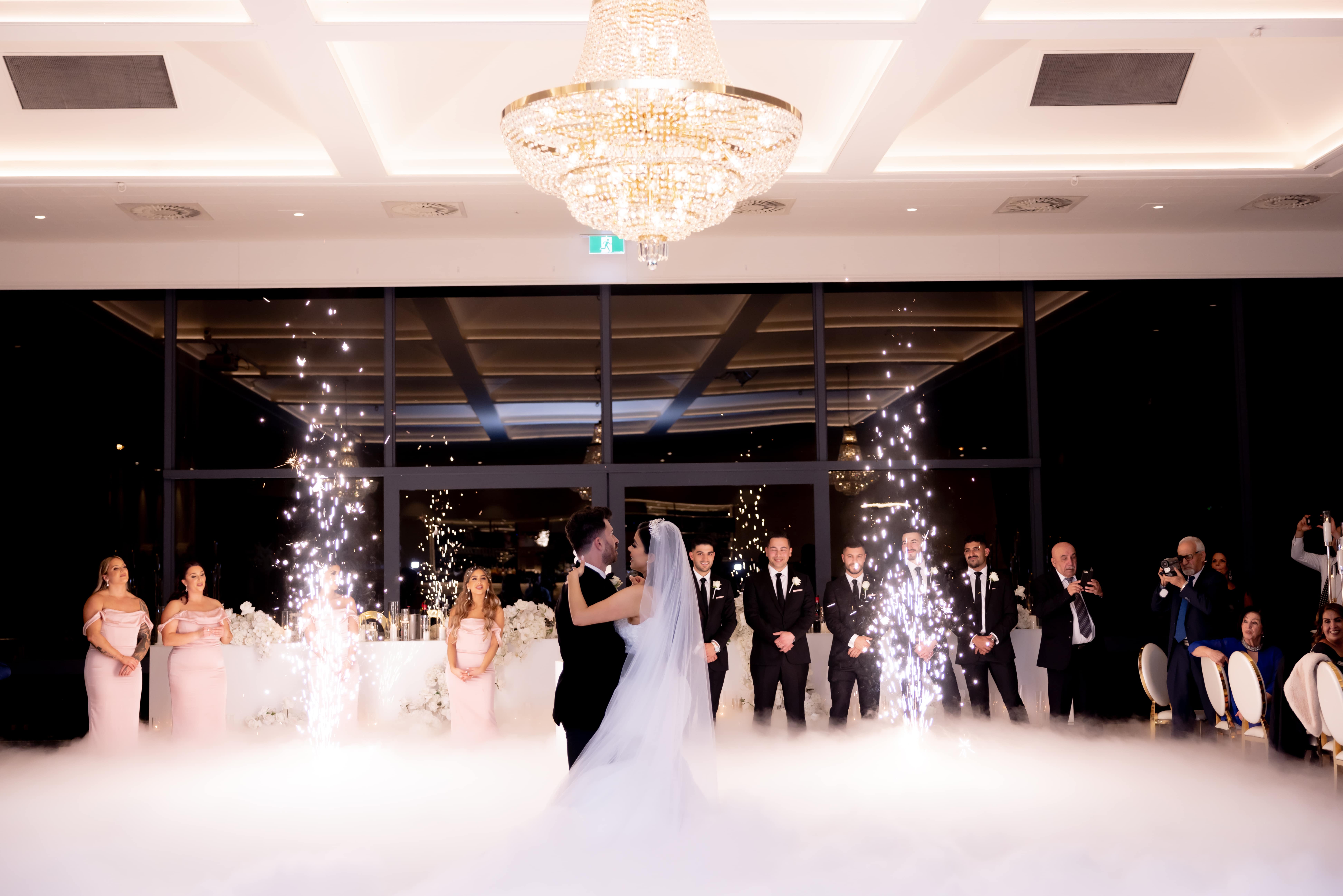 Although Leonda By The Yarra is a luxurious blank canvas for all couples and styles, Alysaa and Rini's wedding showed that you can go big on styling and the effect it has. Whether you want to have an intimate or grand wedding, minimal or over-the-top, we have the space available to create your dream wedding.
Thank you, Alysaa and Rini, for choosing Leonda By The Yarra for your special day. Your wedding was truly magical, and we wish you a lifetime of love and happiness.
Ready to plan your fairy tale dream with us? Get in touch today.
Alysaa & Rini's Dream Team: Photography: Alexandra Bradley Photography | Reception: Leonda By The Yarra | Flowers & Decor: AMICA | Cake: Pastel & Bloom