320 guests filled Leonda's Ballroom for a cocktail event with a wow factor. Organised by the Hairdressing Beauty Industry Association (HBIA), the event was designed to showcase some of the top hairdressing salons and leading young hairdressers, and inspire a room full of enthusiastic attendees.
The Ballroom was transformed into a futuristic, colourful setting to reflect the vibe of the showcase. The main focus of the room, a large central catwalk, was set off by coloured lighting and surrounded by Illuminated cocktail tables and cube shaped seats, from which guests watched the show. The overall effect was striking.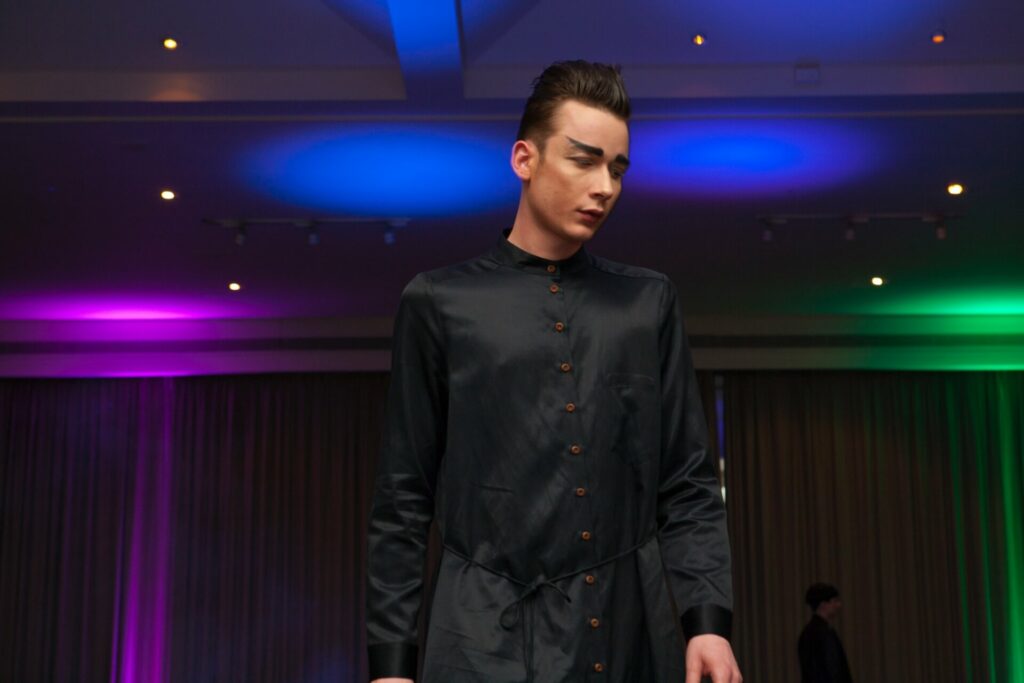 Guests enjoyed a trendy cocktail menu of noodle boxes followed by baby ice cream cones for dessert – a huge hit!
BIBA Academy, Chumba Concept Salon and Rokk Ebony Salon were some of the big names on the catwalk throughout the night. BIBA emphasised the use of colour and extravagant styling; Chumba embraced clean lines, contrasting colours and bold styling; and Rokk Ebony adopted edge, style and glamour for their eye-catching catwalk show involving an array of dancers.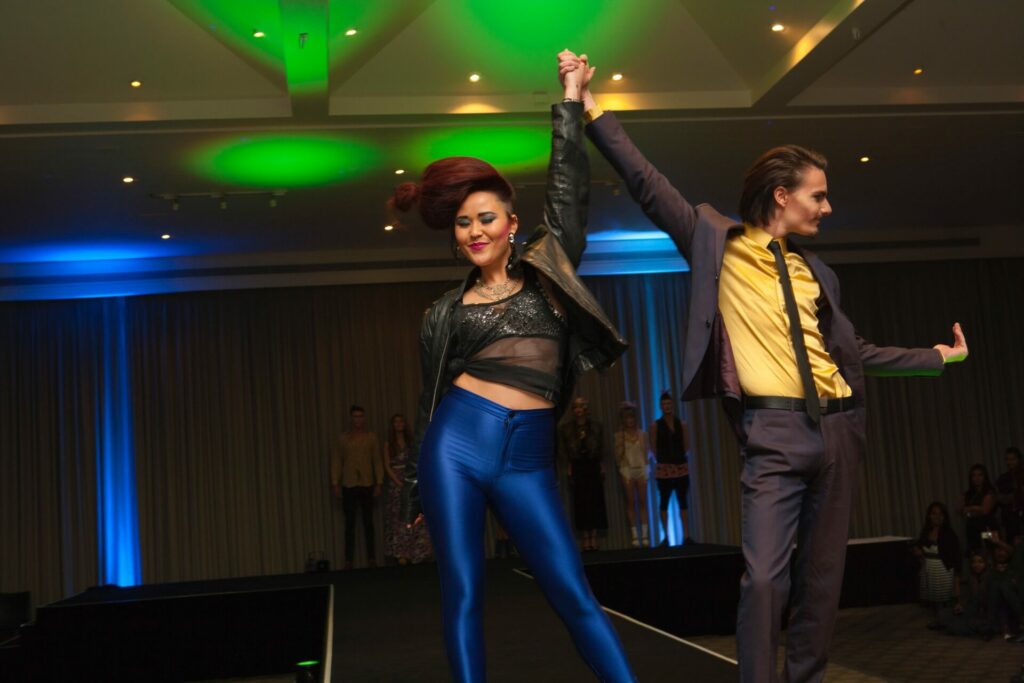 All stylists twisted classic styles by decade into contemporary salon ready looks. MC Michelle Anthony said towards the end of the evening that this event was the first show night of many to come… so stayed tuned for news about the next HBIA event!