Joy and Sam's wedding day was a dream come true here at the enchanting Leonda By The Yarra in Melbourne, Australia. Surrounded by the mesmerising views of the Yarra River, the couple exchanged their vows in our romantic courtyard ceremony filled with cream, toffee, and neutral-colored dried florals that created a whimsical and magical atmosphere.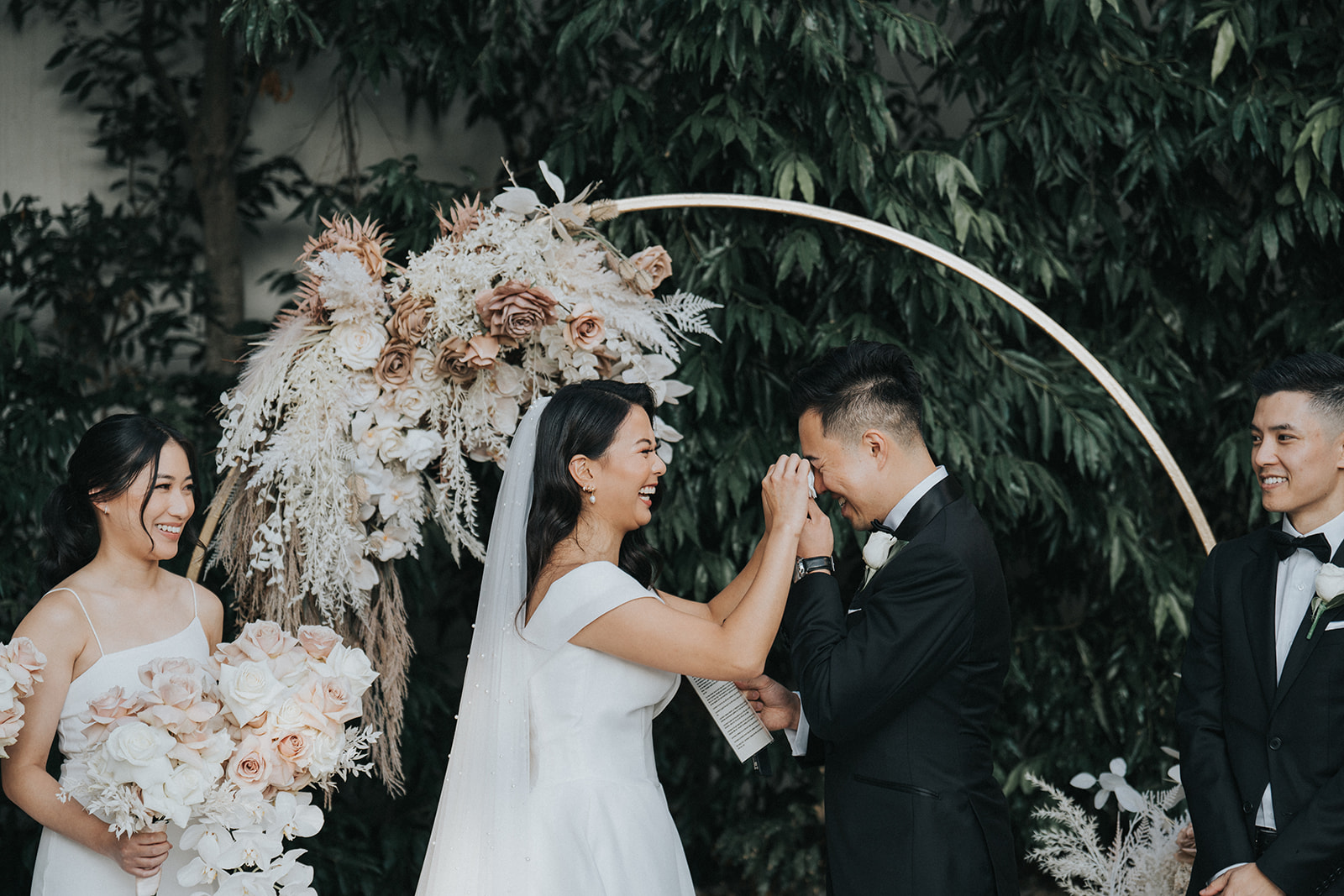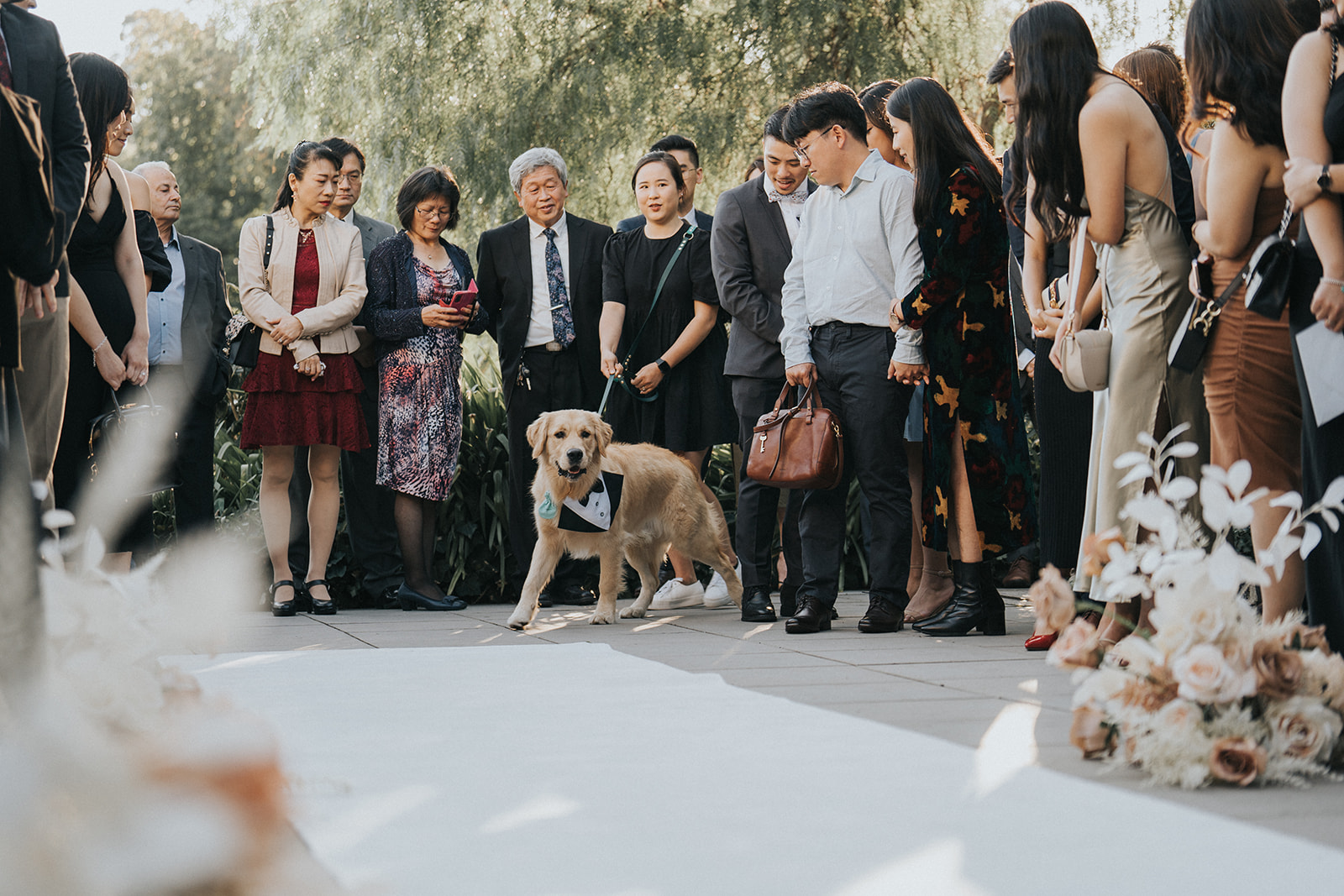 The highlight of the ceremony was their beloved golden retriever pup who added an extra touch of cuteness to the occasion as he walked down the aisle in his dashing dog tuxedo. This furry little angel led the way for Joy and Sam to begin their forever as one.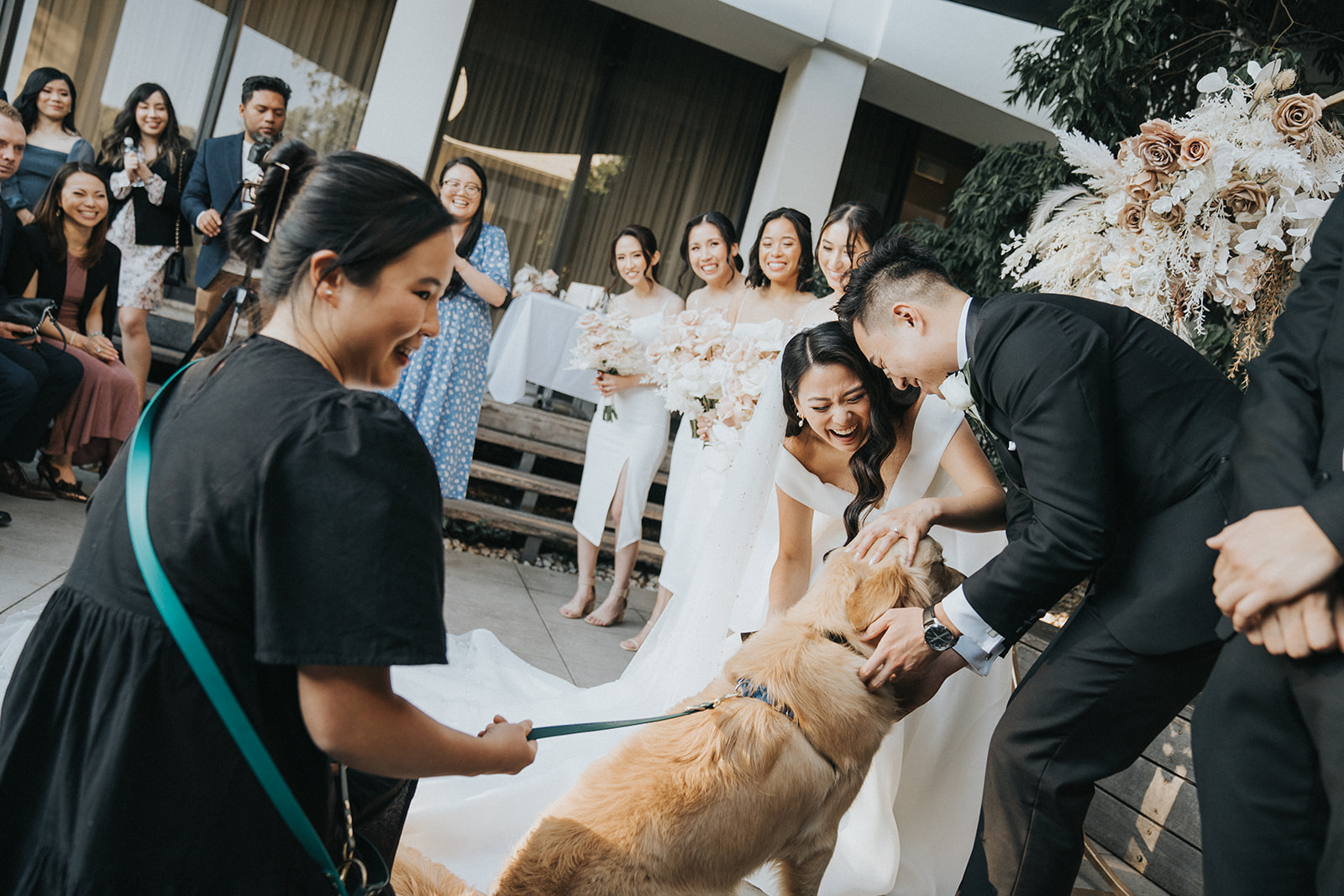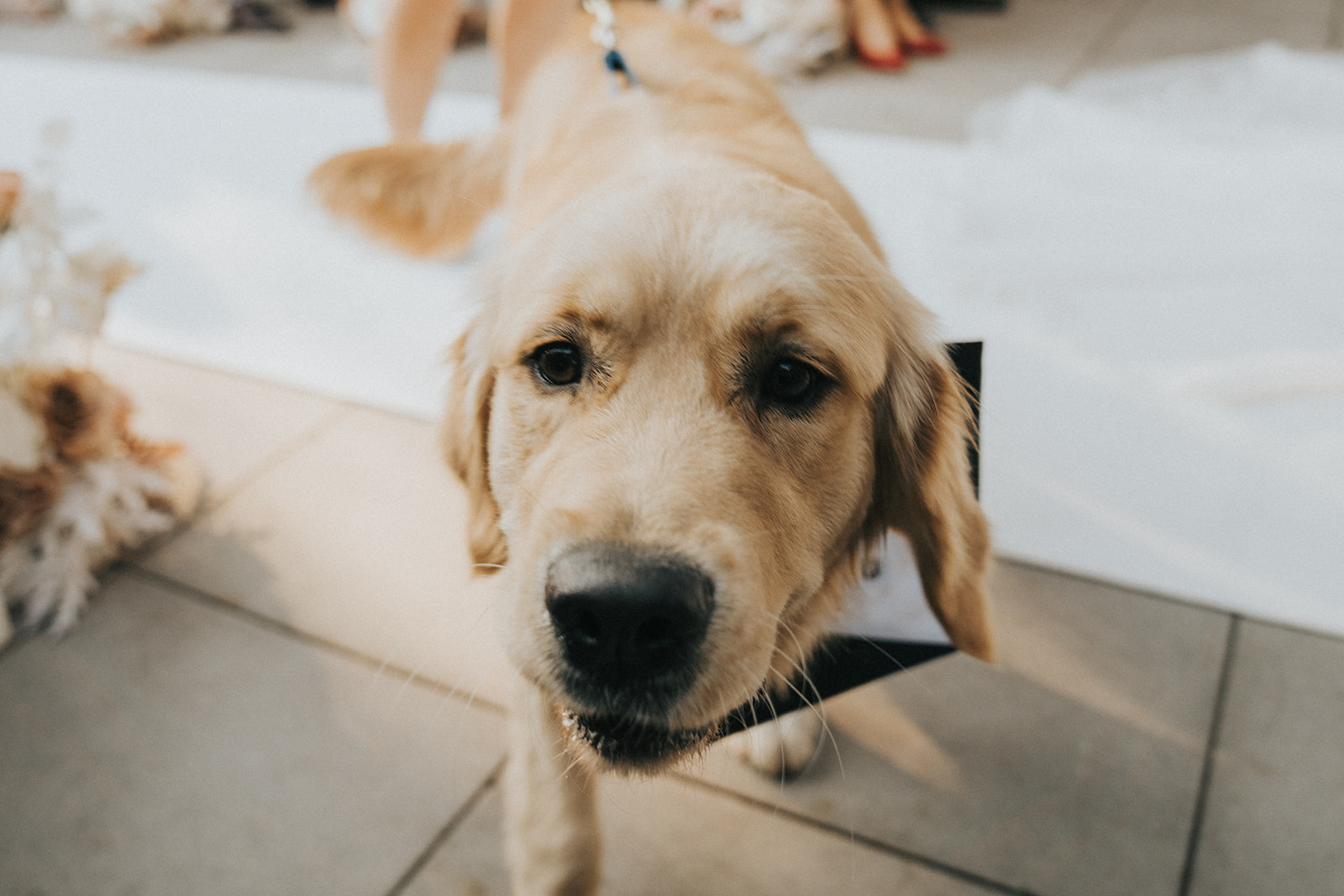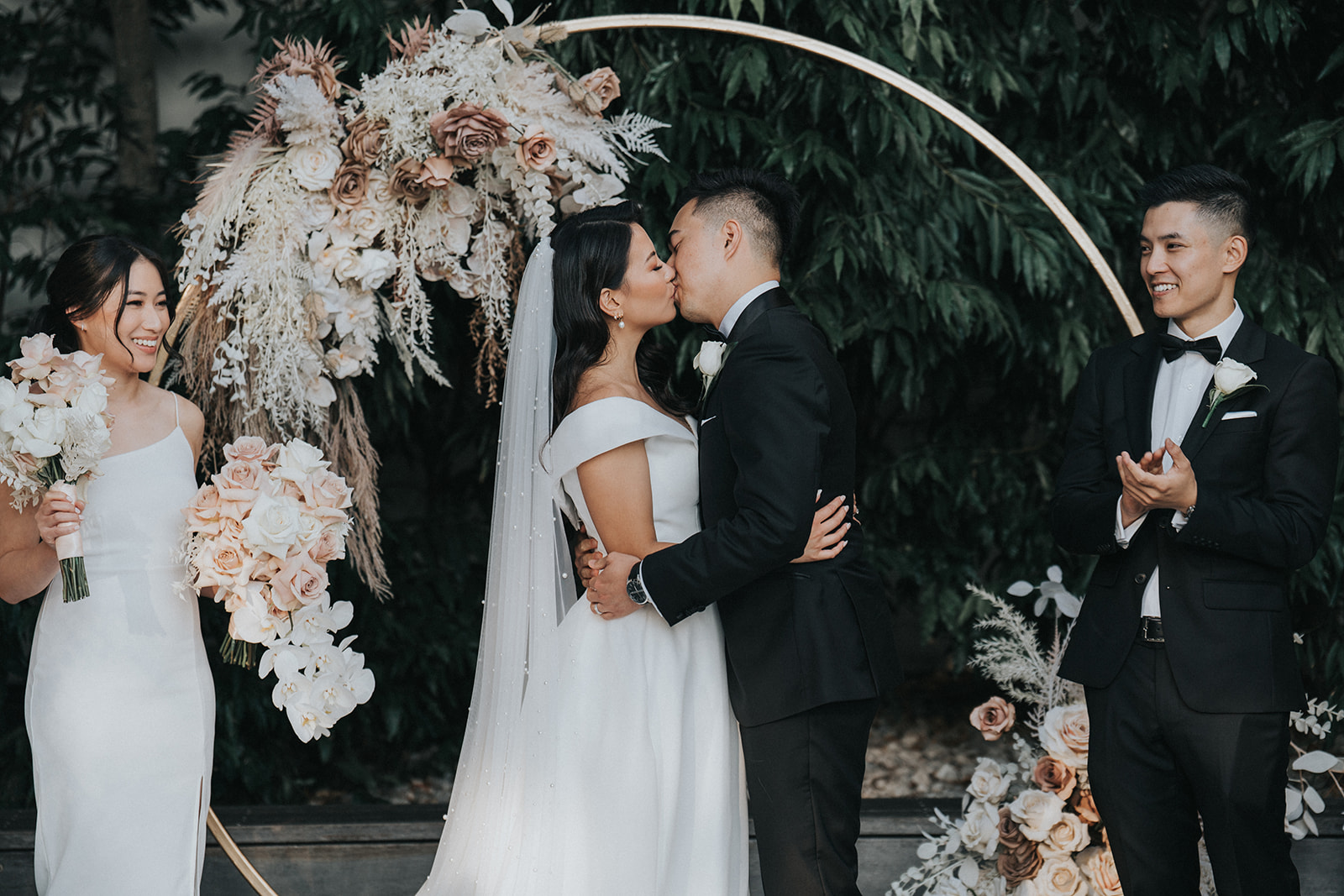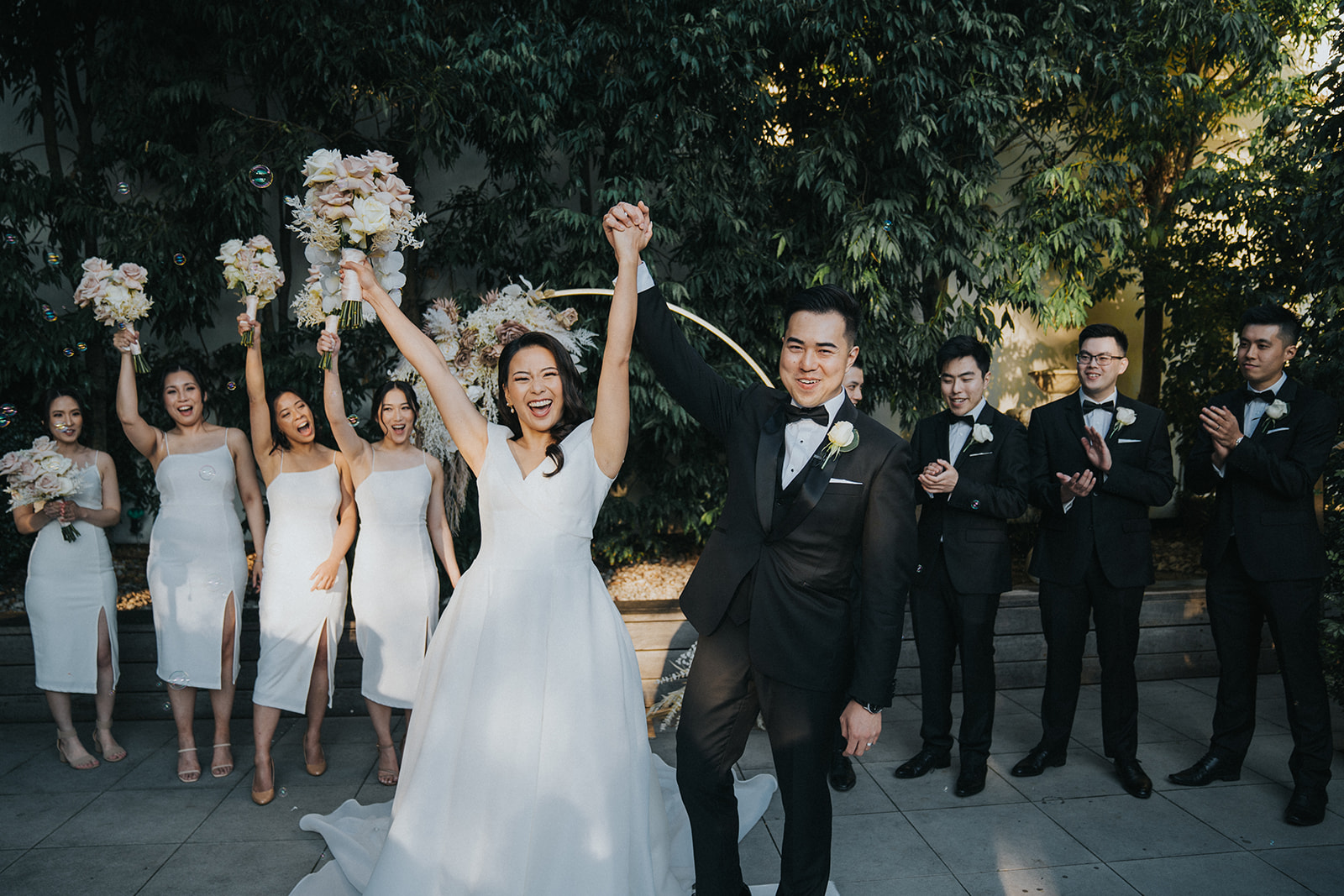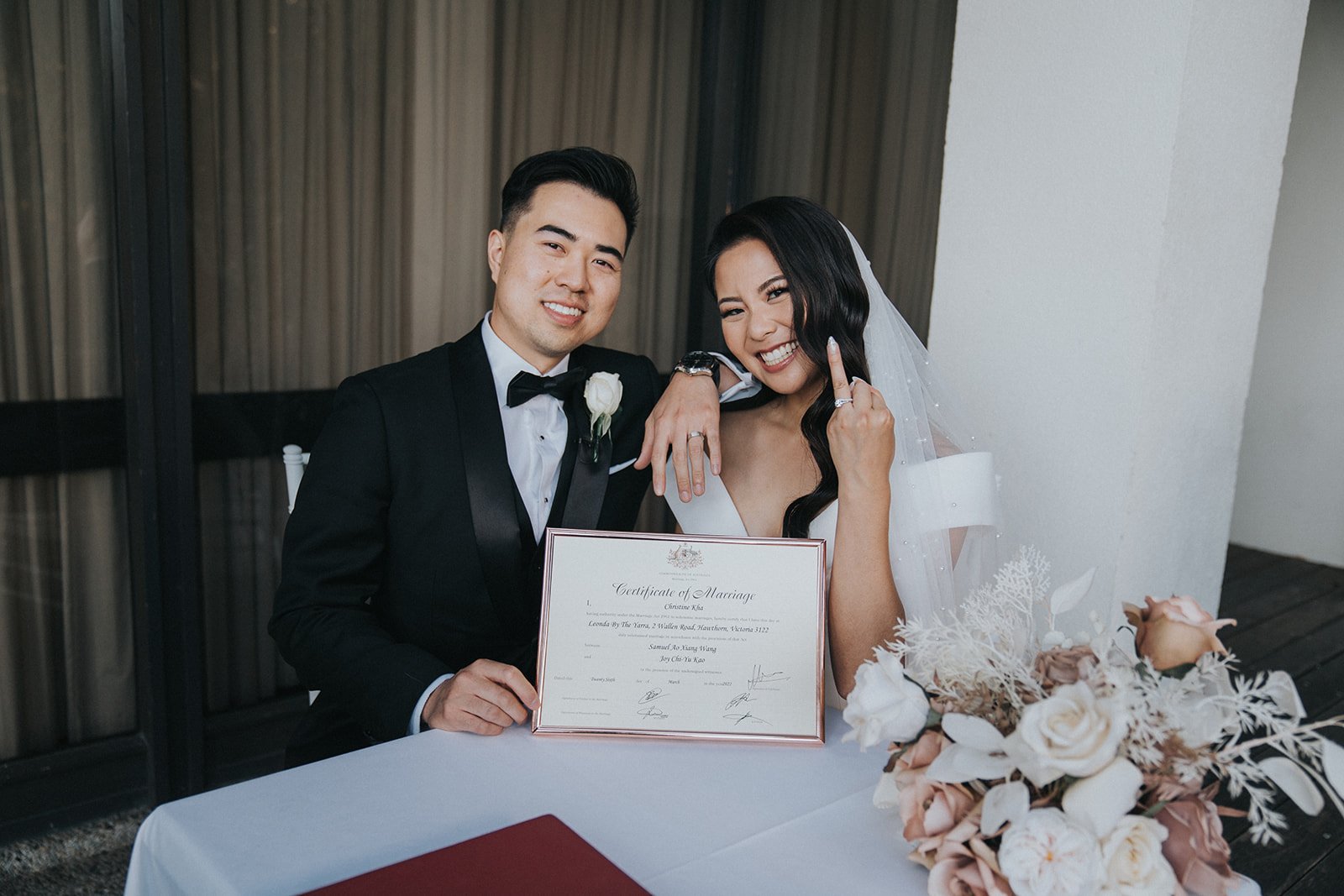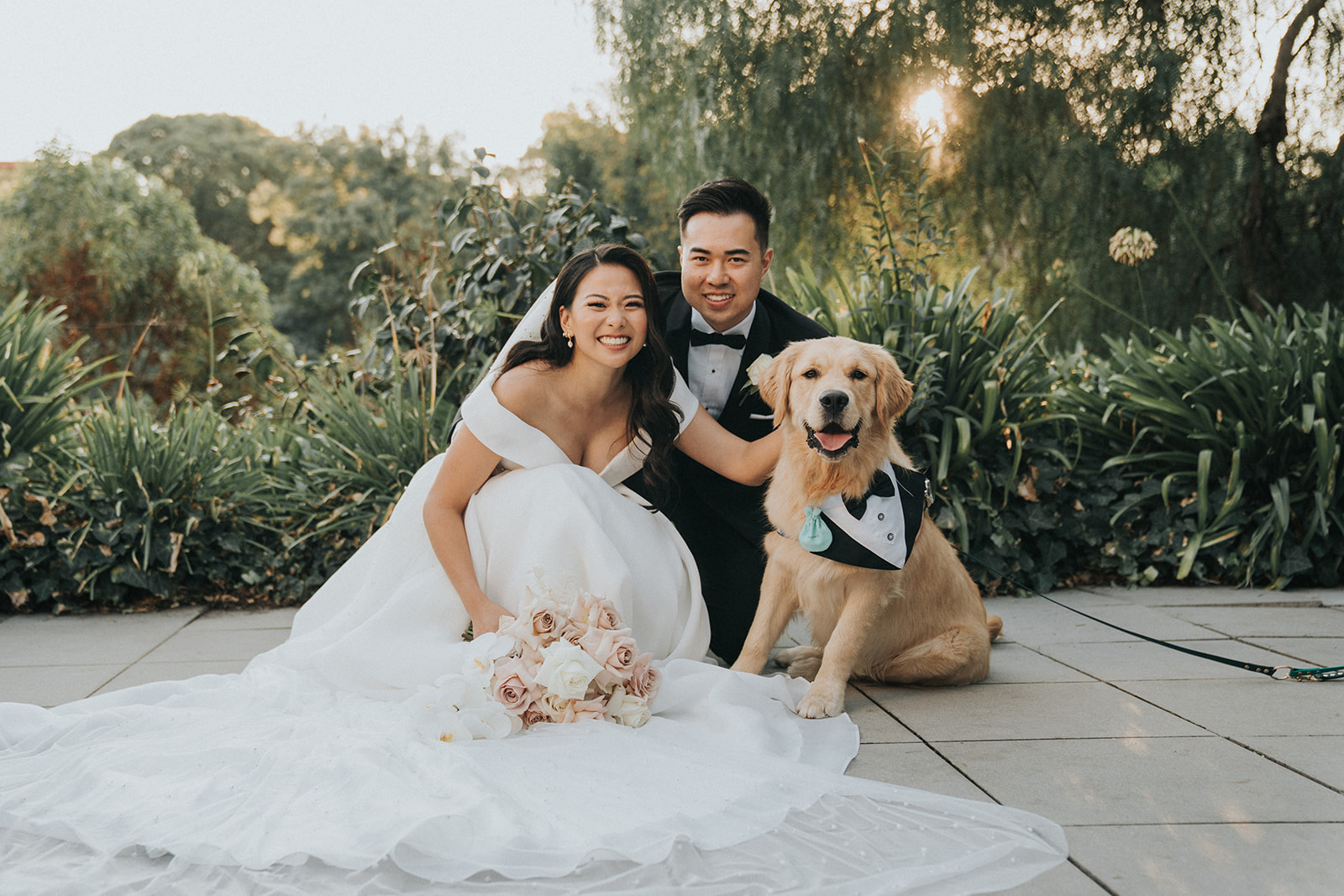 As the newlyweds explored the venue for their wedding day photo shoot, they found endless opportunities for capturing the beauty and romance of their special day. The private jetty provided a breathtaking background for group photos and the stone stairs offered a unique and intimate setting surrounded by bubbles from their loved ones. The whimsical courtyard and Willow tree offered the perfect backdrop for capturing the love and affection between Joy and Sam before the sun set.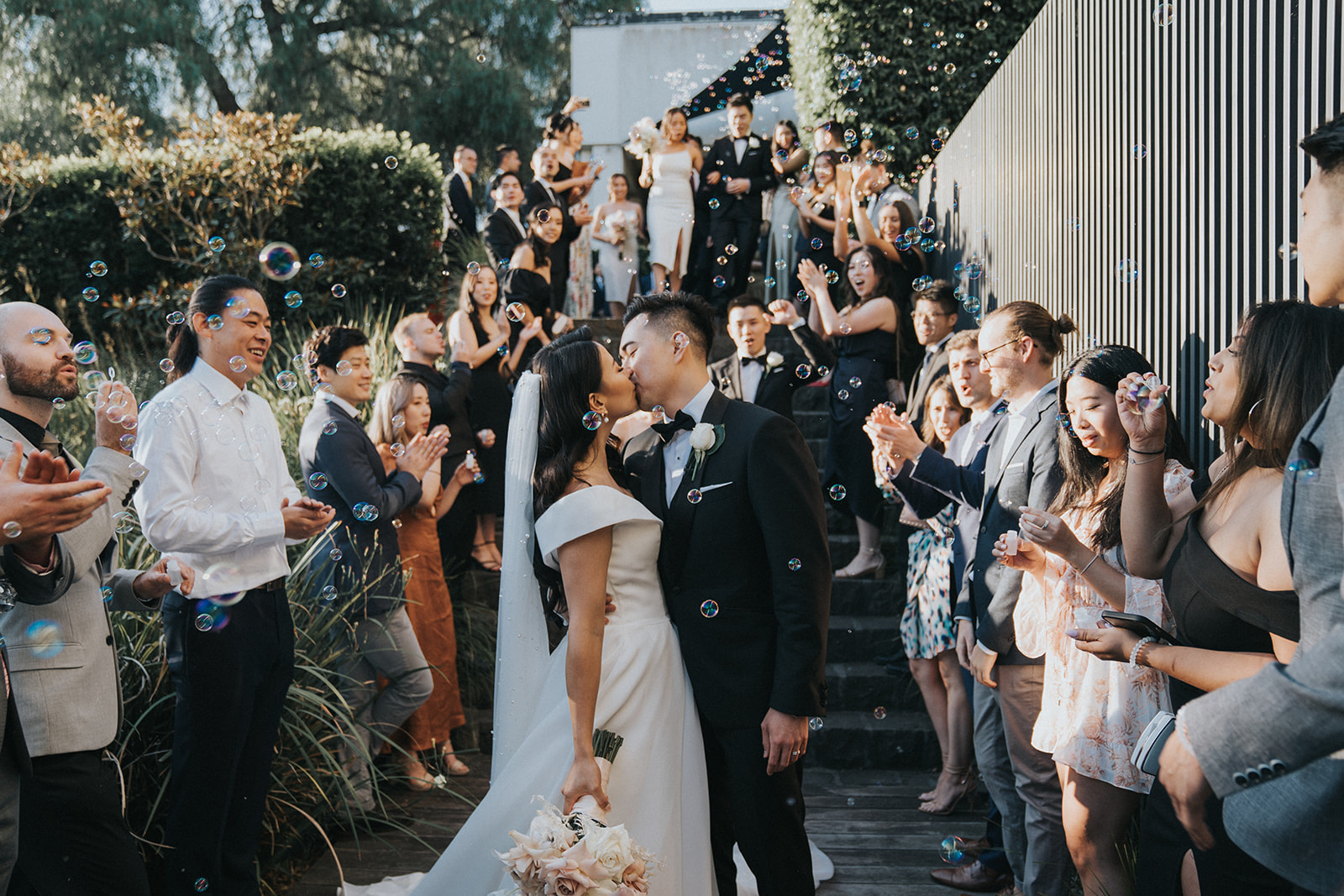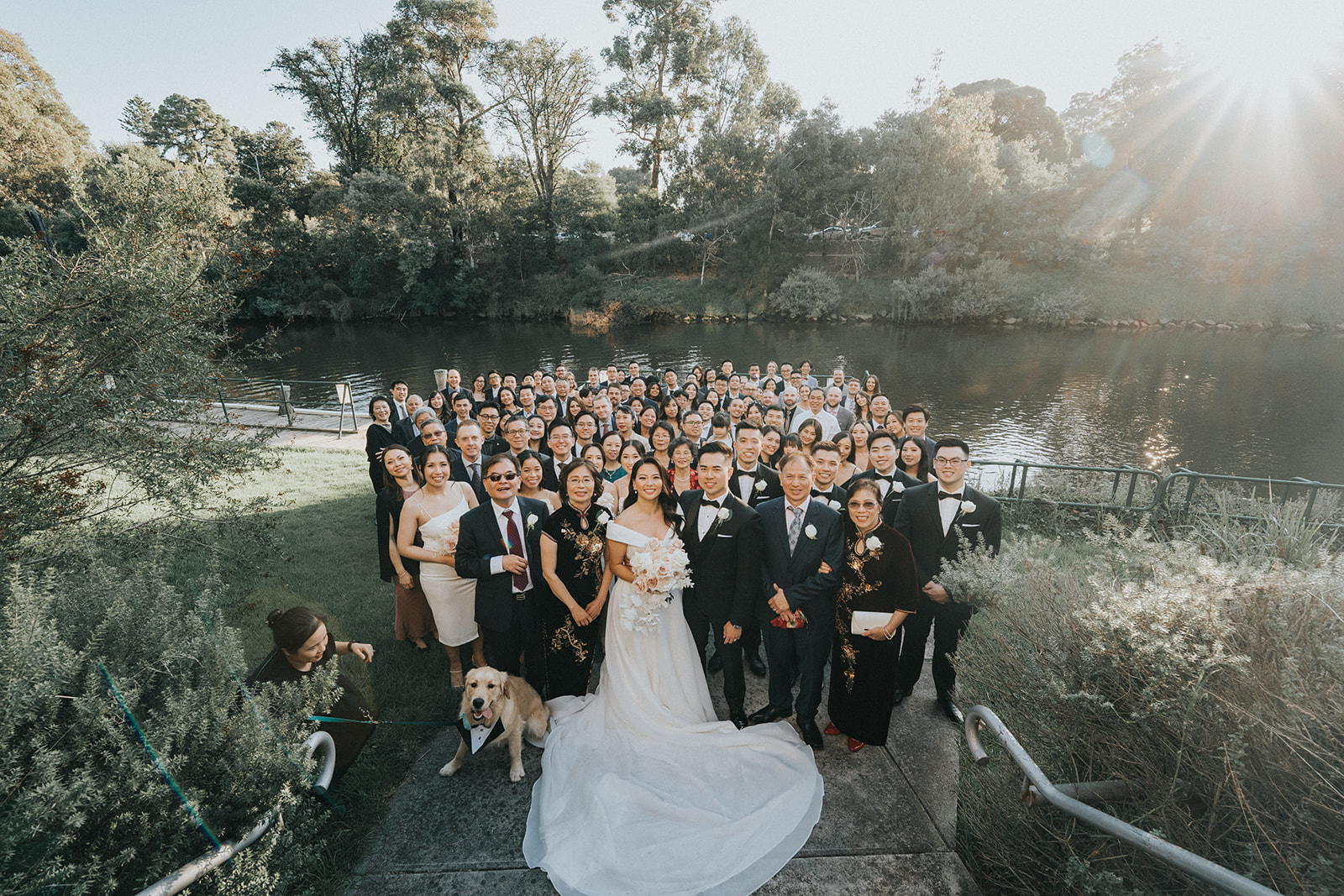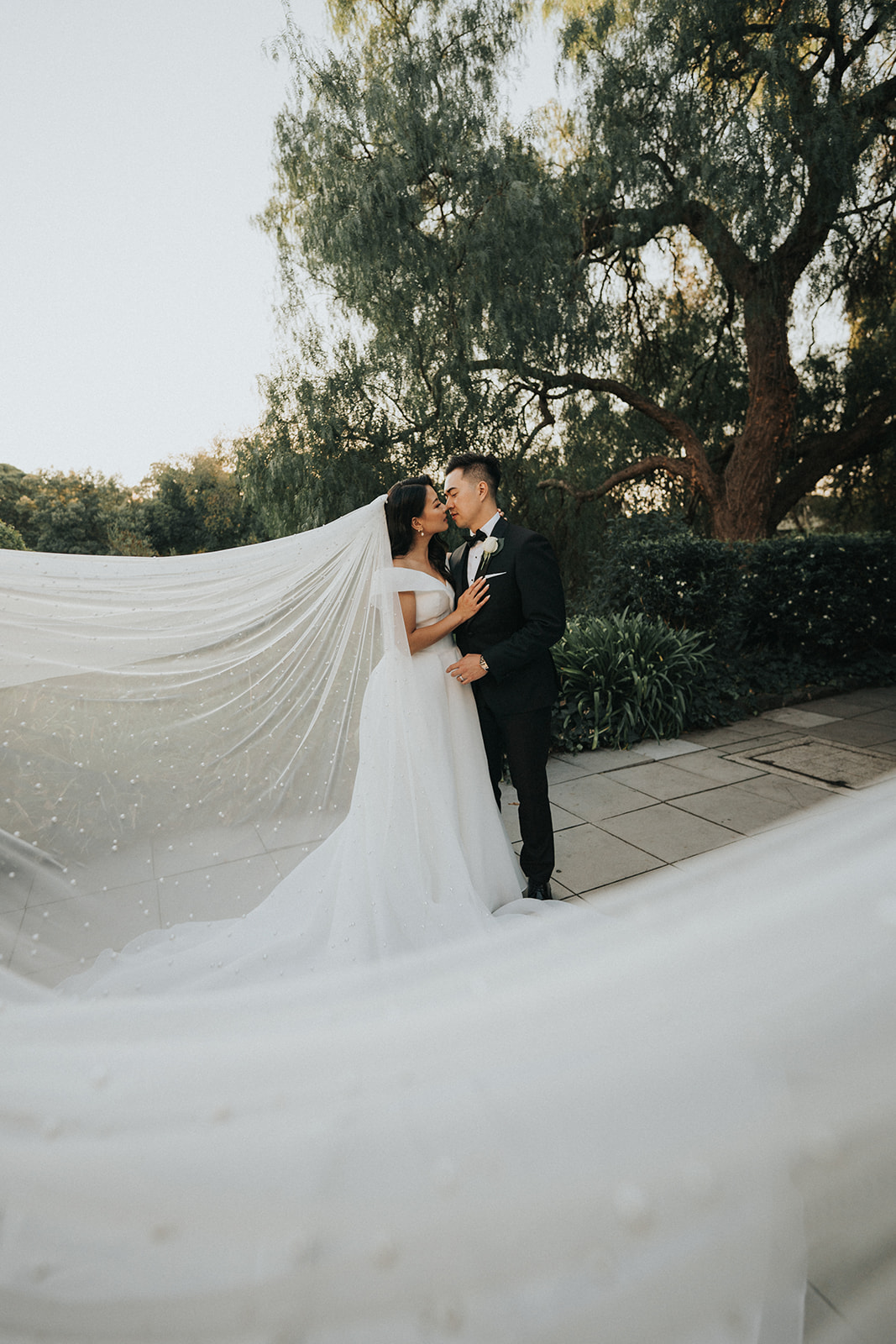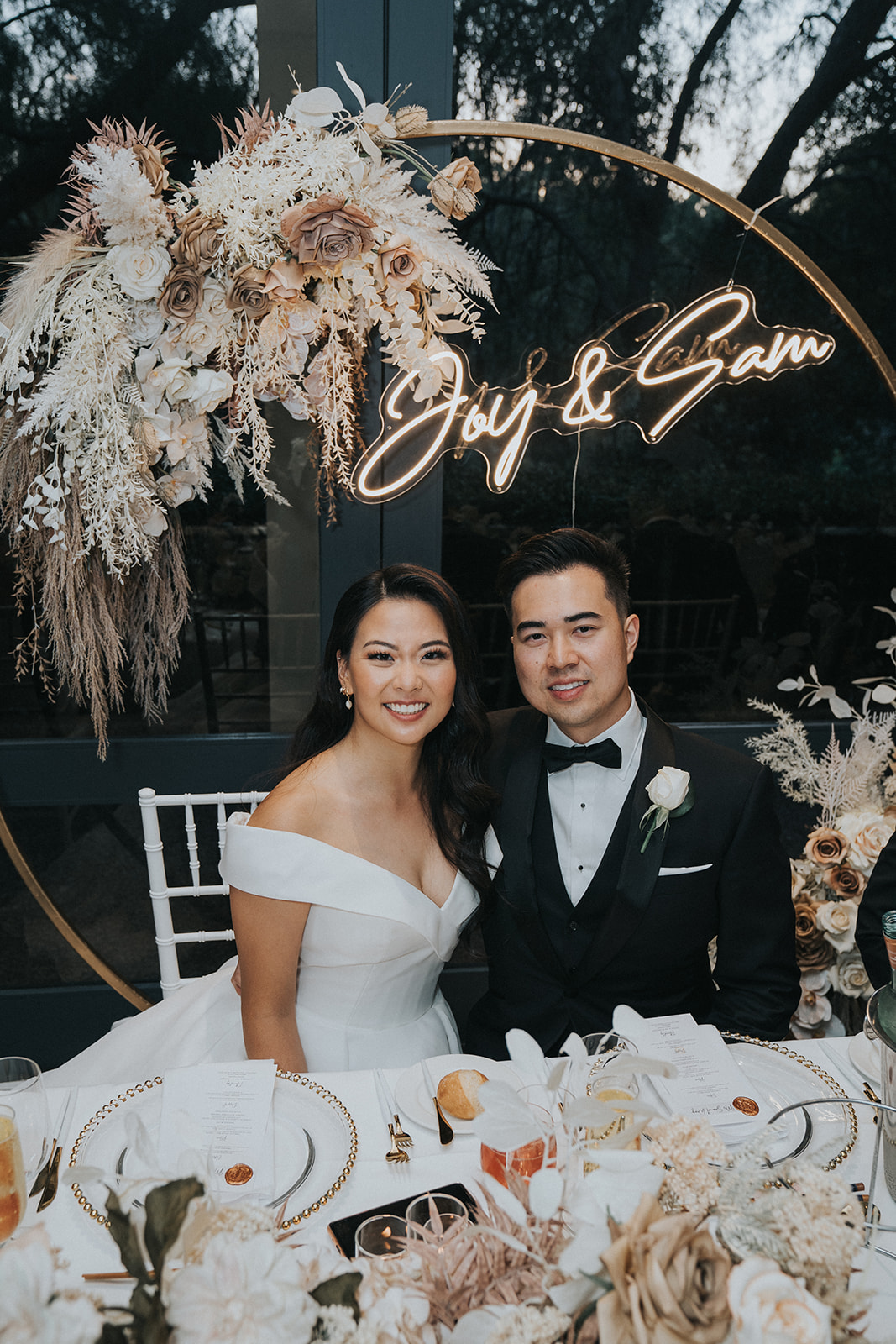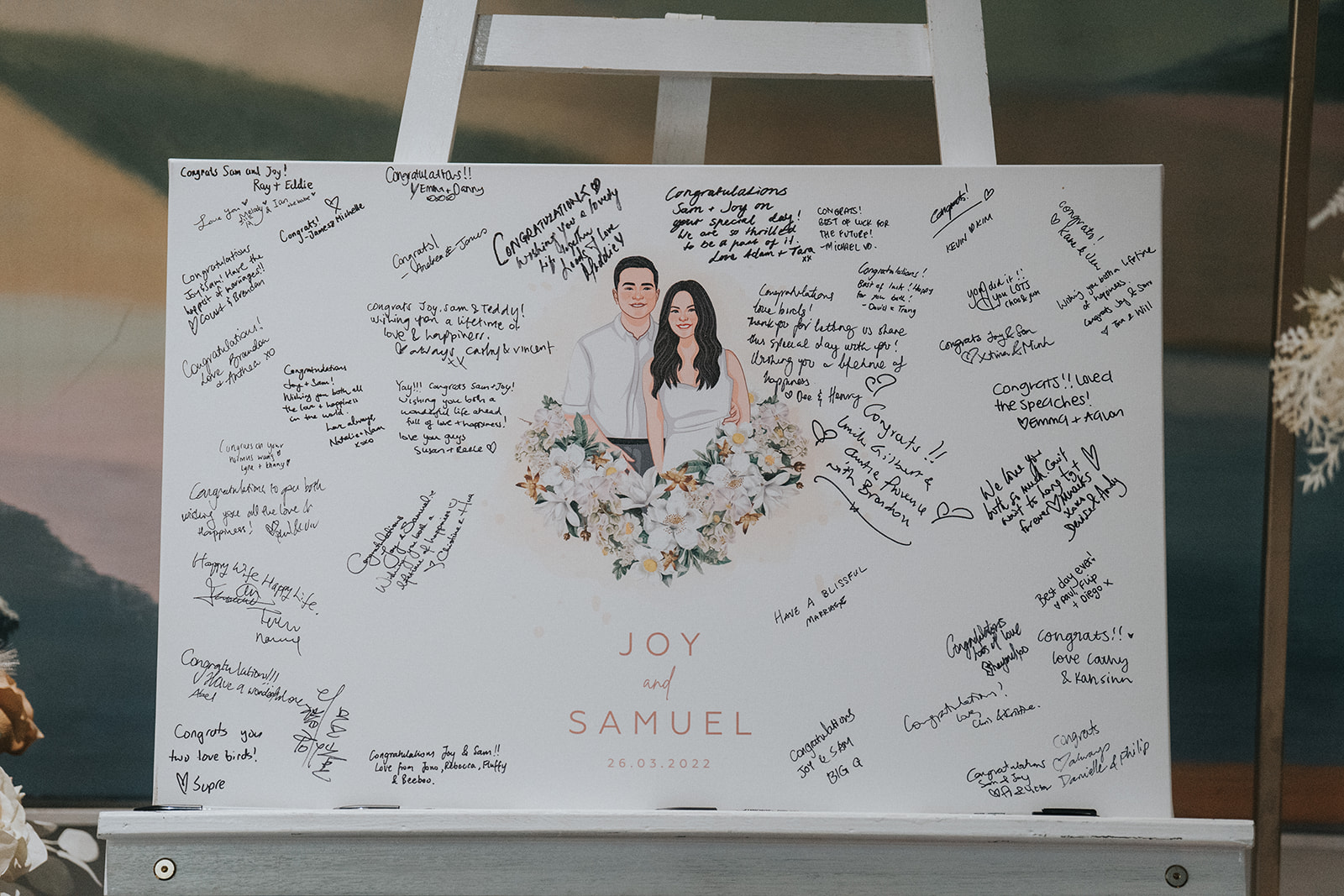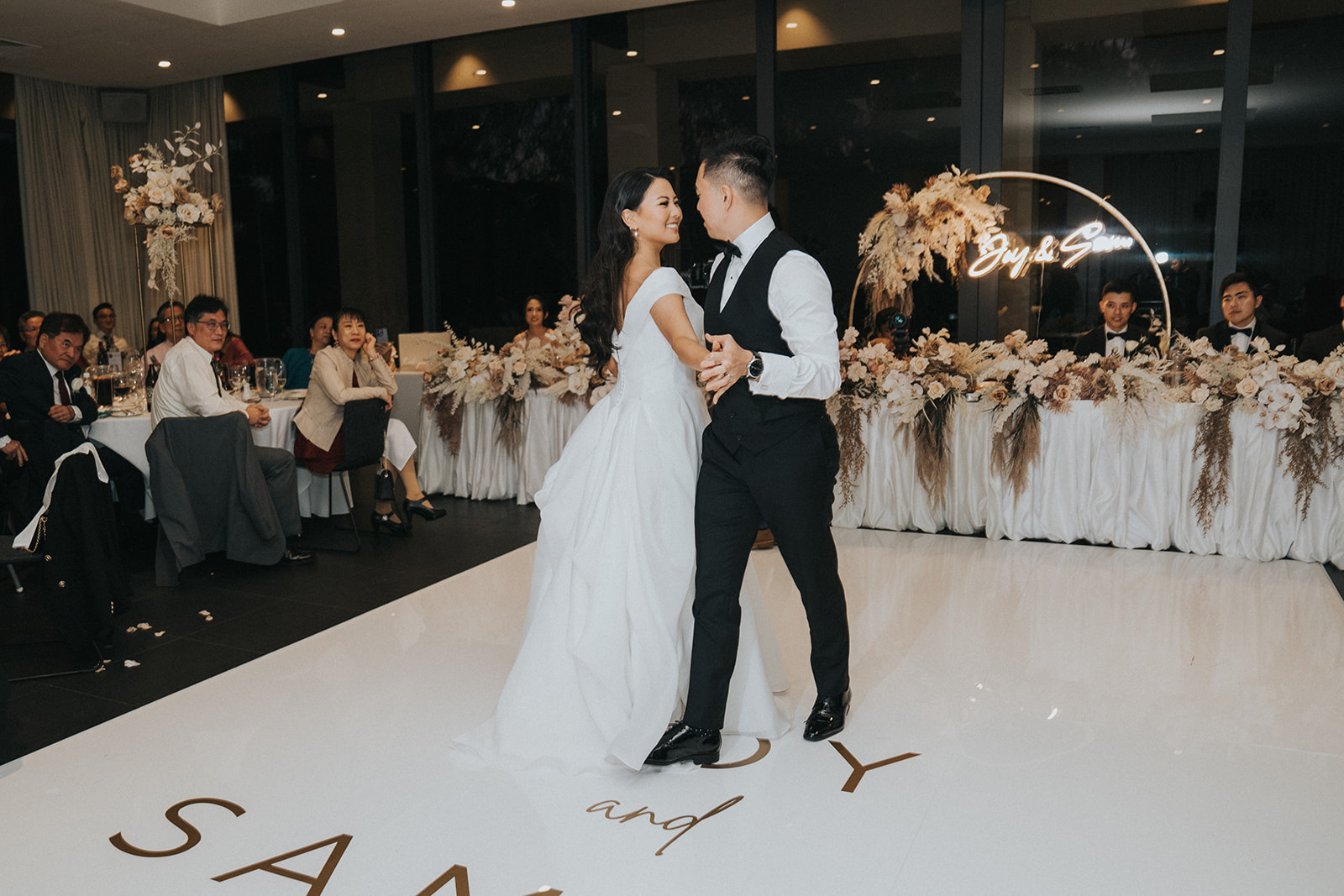 As the night progressed, Joy and Sam took to the dance floor for their first dance, which was nothing short of magical. Their guests were in awe as they watched the newlyweds twirl and dance to their hearts' content. The dance floor soon filled with all the guests, who danced and celebrated the rest of the night away.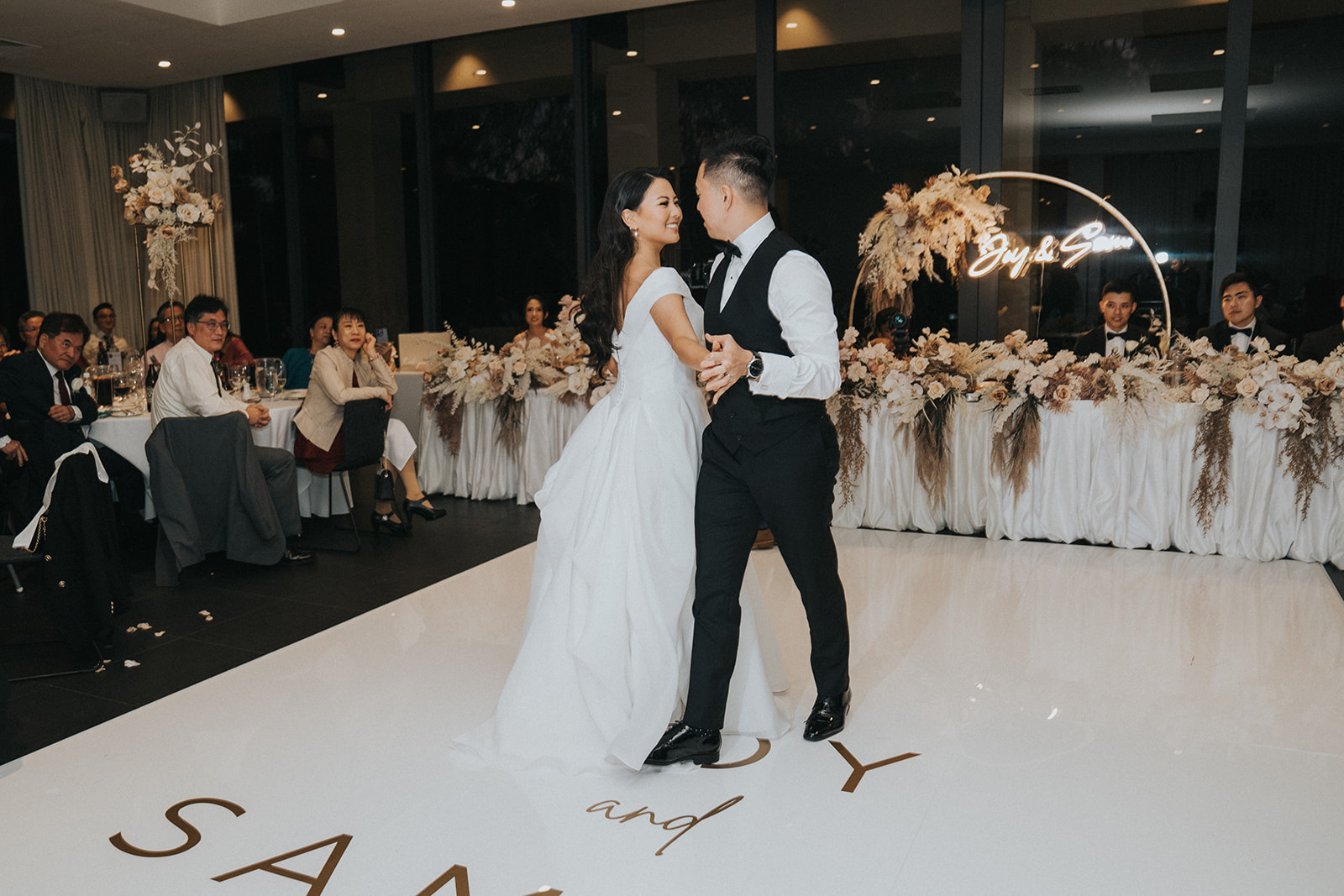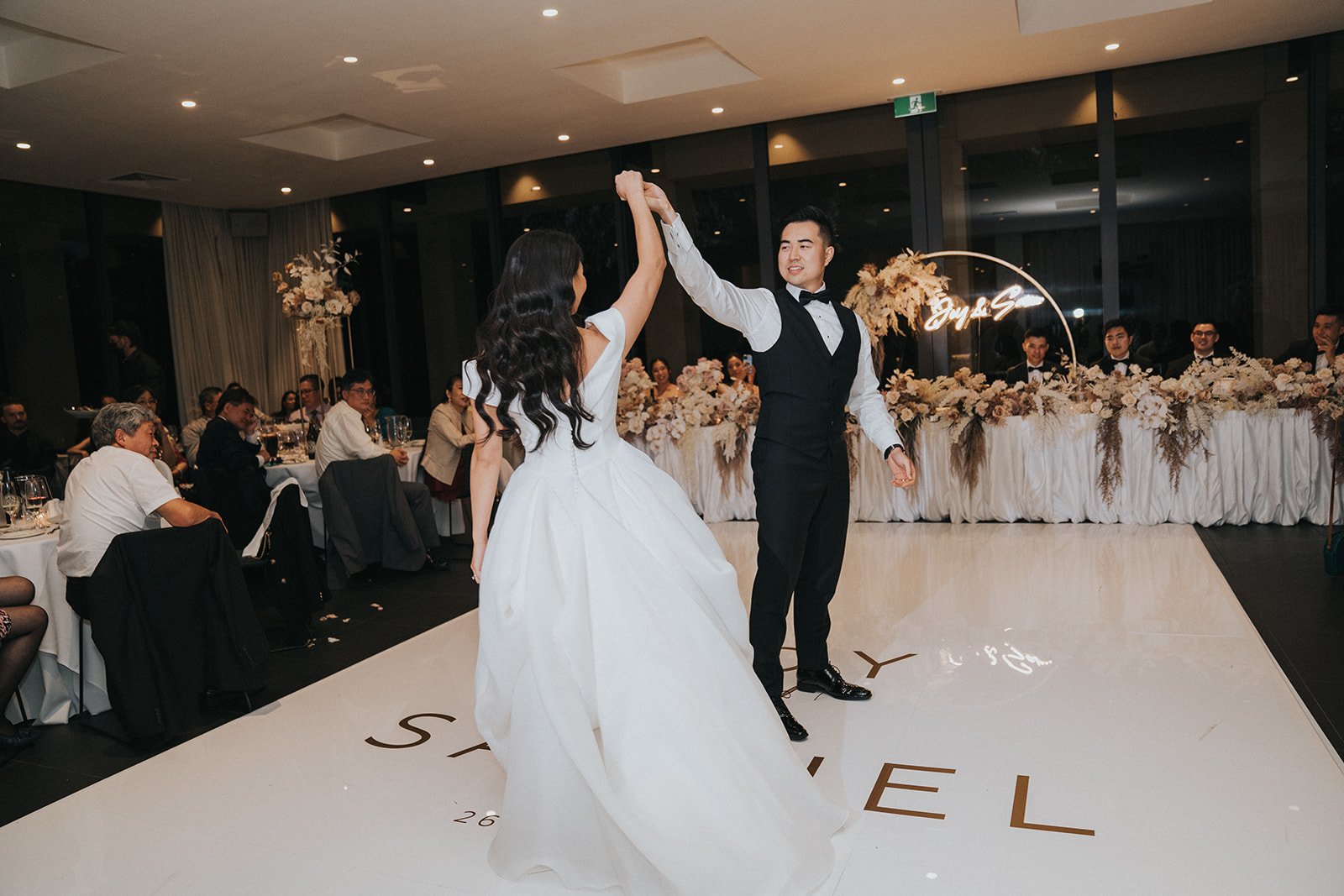 In conclusion, Joy and Sam's wedding at Leonda By The Yarra was a fairy tale come to life, filled with romance, whimsy, and endless memories. If you're searching for a wedding venue that will provide the perfect setting for your love story, Leonda By The Yarra is the answer to your prayers. Get in touch today.
Joy and Sam's Dream Team: Photographer: Silas Chau | Ceremony and reception: Leonda by the Yarra | Celebrant: Christine Kha | Flowers: AMICA | Photobooth: One Click Events | Cake: : T. with Cake | Videographer: Black Pepper Studio