What better way to welcome your new baby into the world, than with a delicious cake!
Similar to the wedding cake, a traditional christening cake is usually a fruit base, topped with a thick marzipan white icing, and faux icing flowers.
The modern christening however, calls for a contemporary twist on the traditional cake. The heavy fruit base is now more likely a lighter sponge, white is replaced with colour, and cute cake toppers are a must!
In helping you decide on the perfect christening cake, we've come up with the following tips: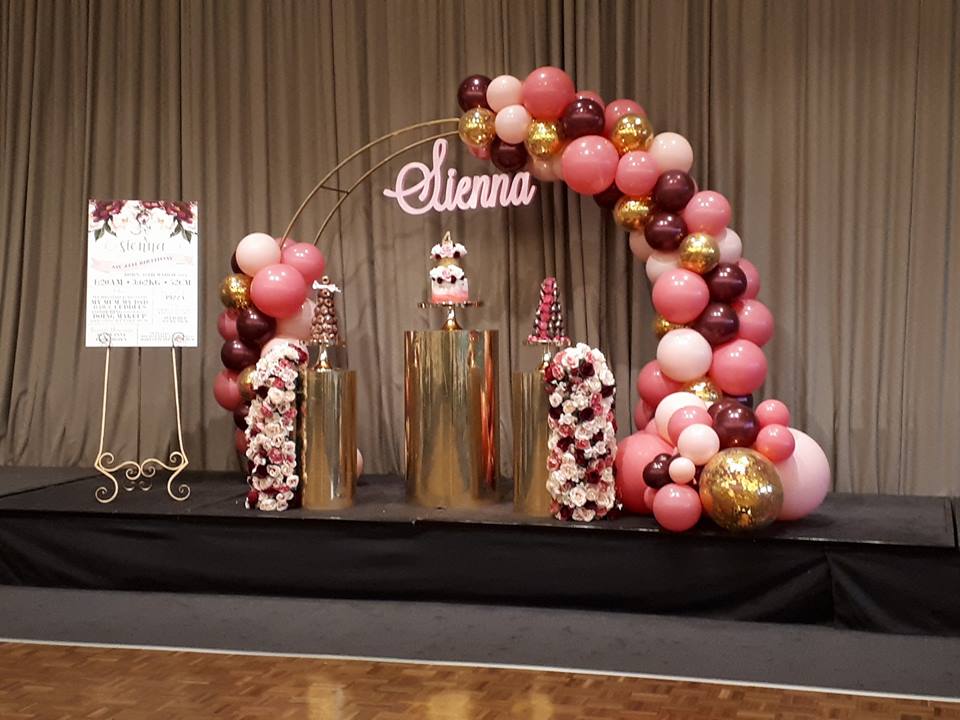 What do you want your cake to look like?
Have a look through websites, blogs and pinterest, for any cake ideas or designs to take to your baker. Most cake shops also have showrooms, which are a great source of inspiration. Remember that you can be as unique as you like, so why not consider choosing cupcakes instead of a cake?
Taste
Fruitcake isn't always a crowd pleaser, so why not try a lighter cake or a chocolate mud cake? If the cake is multi-tiered, you could even have them all! There's nothing worse than having a cake that is left untouched.
Does your venue chop up the cake?
Some new parents may choose to cut the cake together, however others may wish to leave this up to the venue staff. Remember to check with your venue to see if cake cutting is inclusive in the package.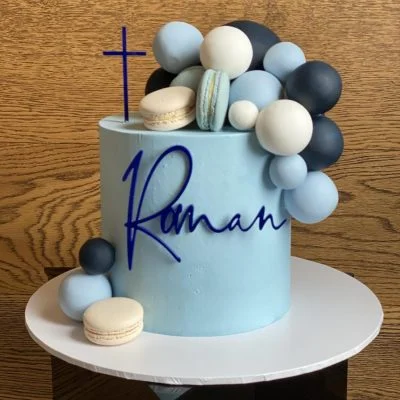 Professional supplier
Choosing a cake through a professional supplier is a simple, stress-free option. We highly recommend Nikos Cakes and Creme De La Cakes, as two of the best cake artisans in the business. Rest assured, your cake will both look and taste amazing!
At the end of the day, no matter what else, the cake should taste delicious. As Marie Antoinette once said: "Let them eat cake!"